ASCVB Area Attractions Video Series
Client Greater Akron Chamber  /  Industry Non-Profit  /  Completed March 2019  /  Location Akron, OH
Objective/Requirements
Objectives
Highlight local businesses and attractions in the Akron-Summit County area
Create evergreen social media videos that ASCVB could use year-round
Create video "template" to allow for continued series expansion
Requirements
Create short, "snack-able" videos for social media
Use square formatting to maximize screen space in viewers feeds
Make videos that can be easily-consumed with or without sound
Use similar look and feel for all videos in the series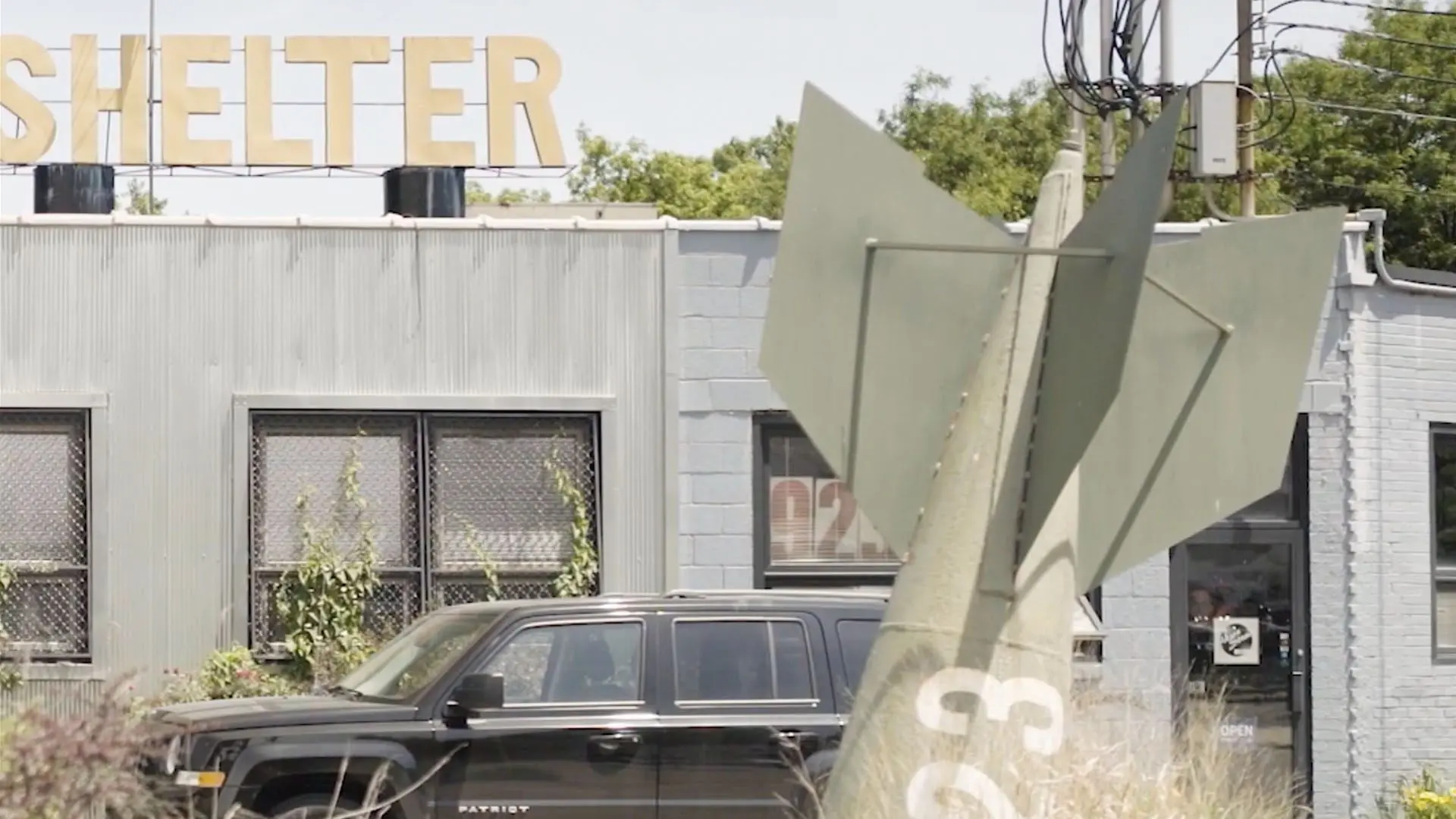 Concepting
We were approached by the Akron-Summit Convention and Visitors Bureau in 2018 about doing a video series to help highlight local business around the area on their social media pages. And after sitting down with them to better understand their overall goals and objectives, we ended up suggesting a multi-video campaign of colorful, 30-second spots that featured large on-screen text, sharing fun facts over beautifully shot footage, highlighting each establishment. 
The quick, fun videos would be easily viewed and shared on social media. With the suggestion of a templated and easily-adaptable look, we knew it would allow for a number of videos to be created and even added onto down the road, allowing for the series to continue expanding. 
For the first part of the series, it was important that we touched upon three main categories of business – retail, dining and nightlife. Working with ASCVB, we crafted a list of potential locations and narrowed it down to not only highlight the various categories equally, but also make sure the list covered the complete Akron-Summit County geographic area. 
ASCVB had a few places they had in mind, but also asked our team, who reside in the area, for suggestions as well. We focused on places that were local "hidden gems" that might be new discoveries for both visitors and locals alike. The team worked together and narrowed down the list to a few of our favorites that met the requirements requested by ASCVB. While the initial set consisted of 12 videos, we still had many others on the list for future videos as well.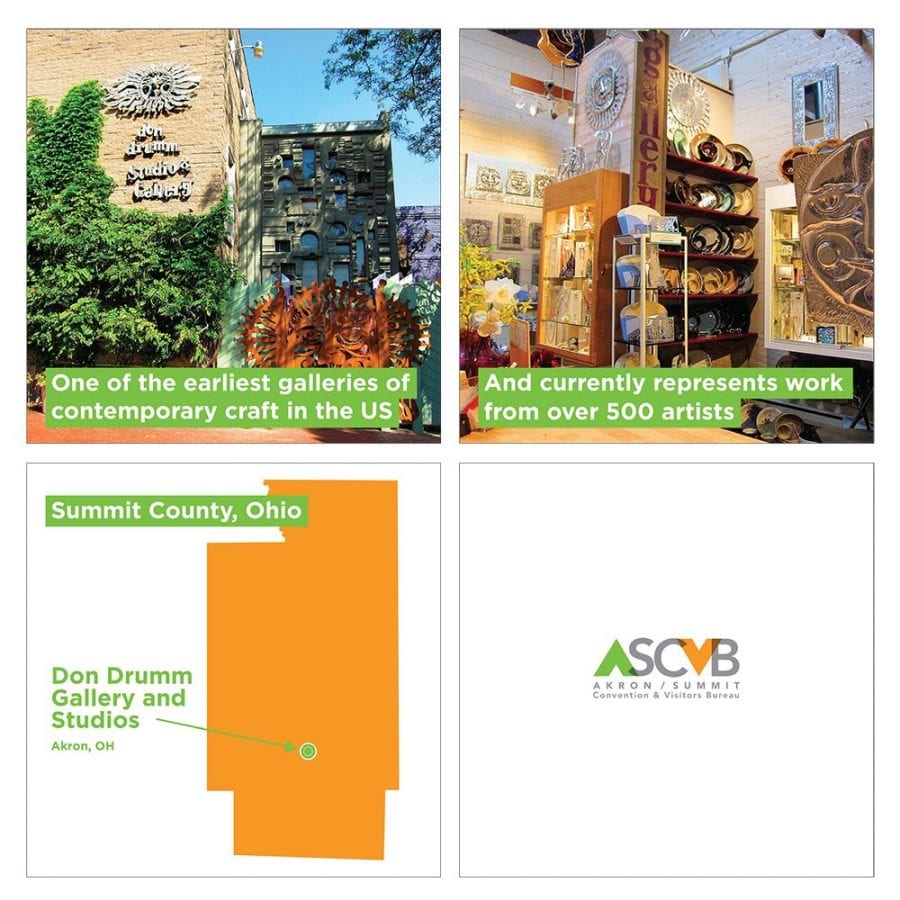 Planning & Coordination
Storyboarding
We knew the videos would be based on a templated design, so it was important that the storyboards were approved early in the process. Each video would then follow this same overall look and feel. 
We knew that the videos would all have large, easy-to-read on-screen text so they could be viewed on social media, with or without the sound on. Each video would end with a simple map of Summit County and an arrow call-out to the highlighted business so viewers could easily get a general feel for the location. Beyond that, the videos would be primarily focused on beautiful footage captured by our team. 
Since the overall look of the video series was discussed early on and our team had provided some clear and specific examples of what we were going to accomplish, the storyboards were approved with minimal changes from the client. 
Coordinating
Our team began reaching out to the local businesses on our list to get their buy-in on the project and their approvals to film. Most places were excited to participate since it was a way for them to get exposure from ASCVB and, in turn, hopefully gain a few more fans and customers themselves. 
The most challenging part of the coordination process was not only fitting the multiple locations into a few days of video shoots, but making sure each business was filmed during a specific time that would showcase them at their peak time of day. This meant working with each business to figure out when they would be busy enough to have visitors and guests, but with enough space to allow our team to move around and film without being a distraction to their customers. 
Our Account Manager spoke to each location and worked with them to ensure each business was comfortable with their time slot and was prepared for when our team would arrive on-site. 
Scripting
With the locations selected, our team created a script for each video. The scripts consisted of five fun facts or pieces of information about the business or attraction. These facts were researched and written out by our team, before being taken to the businesses for a final approval. These facts and information had to be concise enough to be used as the on-screen text for the videos, with each item fitting on only two to three lines.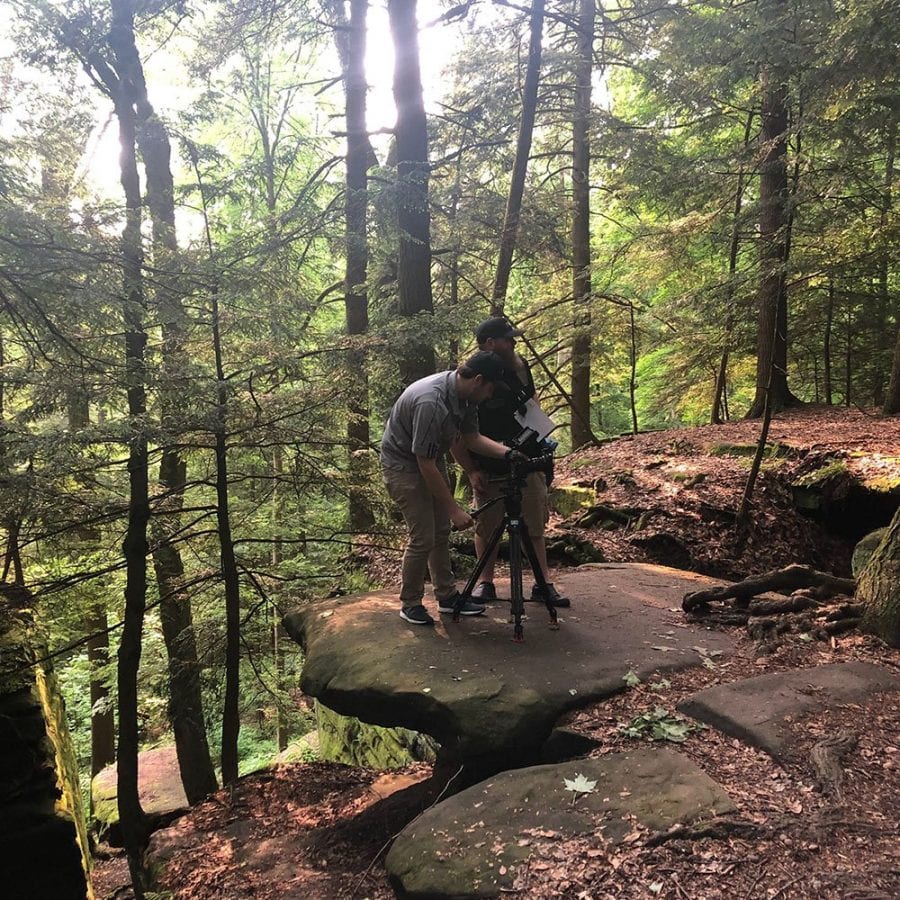 Video Shoots
With everything approved and in place, our team set off to film. Each set of videos was shot over the course of only a few days. There were sometimes four to five stops each day based on the filming schedule. While each location was local to Summit County, the different business locations did require tear downs, travel and set ups at each shoot. 
The two-person shoot team had to be nimble, compact and efficient to stay on time throughout the day. The Grip, in addition to regular duties on-set, also functioned as the schedule keeper, making sure everyone was as on-track as possible. 
Since the locations were very different, both in content and in visuals, the team approached each in a unique and creative way. Some places needed wide establishing shots, while others needed very tight, up-close action shots. 
When possible, they had the approved script with them on location to act as a shoot sheet at each site. This allowed them to be sure they had the correct visuals and shots to go with each fact. This not only allowed the team to stay efficient on-site, but it would be very beneficial later when they sat down to start the editing process.
Gear
The gear on these shoots was a simple set up to allow for maximum mobility throughout the day. With our Sony A7Riii, a super stable Sachtler tripod and a variety of lenses, we were able to capture all the different shots needed. 
Using a tripod as the main camera stabilization allowed the team to seamlessly move from tight filming locations filled with hand-blown glass to rocky ledges in National Parks. Plus, having a good tripod, like our Sachtler FSB 8, allows for a quick and easy set-up for lock down shots and also gives the flexibility to smooth pans and tilting shots, both of which are heavily used in these videos. The team also kept a single LED light panel on-hand in case extra light was needed in any location.
Creation
Since the storyboards and scripts had already been approved, the video creation process was pretty straight forward. Thanks to the pre-production work that had been done, like the approved scripts as shoot sheets for each location, our editors were confident they had the right footage ready to get to work! 
The video series, created using Adobe Premiere and Adobe After Effects, was created from an original template that was made during the first video. This first video was edited and sent to the client for approval. This meant that we could make any adjustments related to things like music or timing of on-screen graphics to one video early in the creation instead of making them to 12+ videos down the road. This always ensures the editing process is as efficient as possible, both for us and for the client. 
During the template creation, our team developed a sophisticated set of Motion Graphics Templates, also called MOGRTs, for the editors to use when making the text boxes for the different videos. While it is not something a viewer would notice while watching, these MOGRTs helped the editors by automatically adjusting the colorful boxes behind the text to match the length of the copy. While the MOGRTs take time to set up, ultimately in the long run, they save time editing on projects that have similar graphics on multiple deliverables. 
Once all videos were approved, our team exported the final deliverables to be sent to the client. Since the main videos were specifically created in a square format, which is a size that not only works on all social platforms, but is a highly-suggested size for those platforms, we only had one size of each video to deliver. 
These approved video templates were then saved and kept for additional videos to be created in the future to add as the campaign grew. 
Additional Deliverables
During the initial group of videos, in addition to the original square videos for social media that highlighted individual businesses and attractions, we worked with ASCVB to also put together compilation videos that focused on the specific business categories of retail, dining and nightlife. Focused more on the convention and business attraction markets, these additional videos were a great complement to the series and allowed the Akron-Summit Convention and Visitors Bureau to reuse and repurpose the footage our team has already captured to tell a different story and to reach a different audience.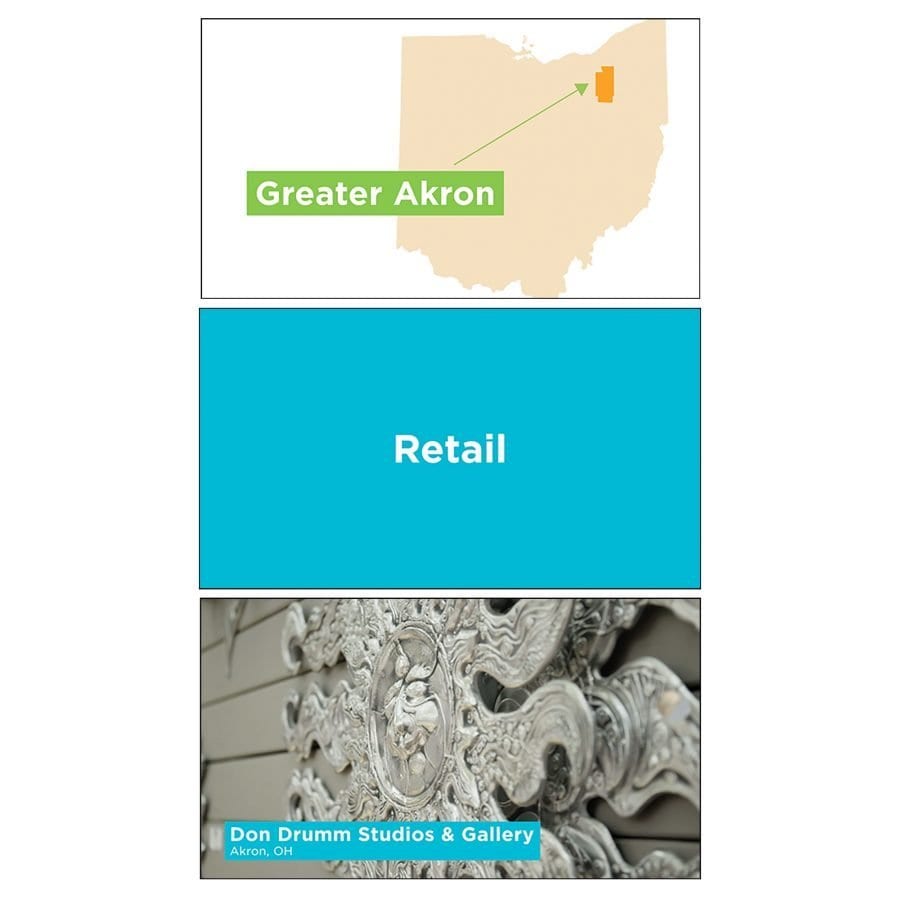 Results
In the end, the Akron-Summit Convention and Visitors Bureau had a set of fun, colorful and attention-grabbing videos they could use on social media year round. Plus, with an ever-growing list of places to share, a series that was able to grow and adapt over time. 
The use of these well-loved, hidden gems all over Summit County created content that gave visitors and residents a sneak peek into places that locals were excited to share. The excitement led to very high engagement rates for the video series as a whole. This meant the videos were shared over and over again and were widely viewed on both Facebook and Twitter with some videos getting well over 20,000 views. 
Over the next year, the series was expanded and another eight videos were added, bringing the series total up to 20 videos. Additional categories, like Parks and Nature, were brought in to showcase even more businesses and attractions. 
The series continues to rank as one of the most successful sets of videos for ASCVB on all of their social media platforms. Plus, with the evergreen nature of the videos, ASCVB can continue to share the videos over and over again from their accounts and bring attention and publicity to these great Summit County destinations well into the foreseeable future.