Where We Got Our Start
We were founded by two brothers, Ryan and Jeffrey Pritt, in 2008. Both had a passion for production, entertainment, marketing, and sports. Combining their shared passions, they started working with several sports teams across Northeast Ohio, offering services ranging from video, animation and graphic design, to live game and event production.
As word began to spread, more and more teams turned to PEG to help connect with their audience and enhance their game day experiences. Through those projects, we also gained clients in the corporate world, expanding our client base to include many companies, agencies and more. 
Today, we have a growing client base that consists of Fortune 500, regional and local companies, as well as non-profits, universities and professional sports teams. We are constantly innovating, adding new and exciting capabilities and creating high-end, attention-grabbing pieces.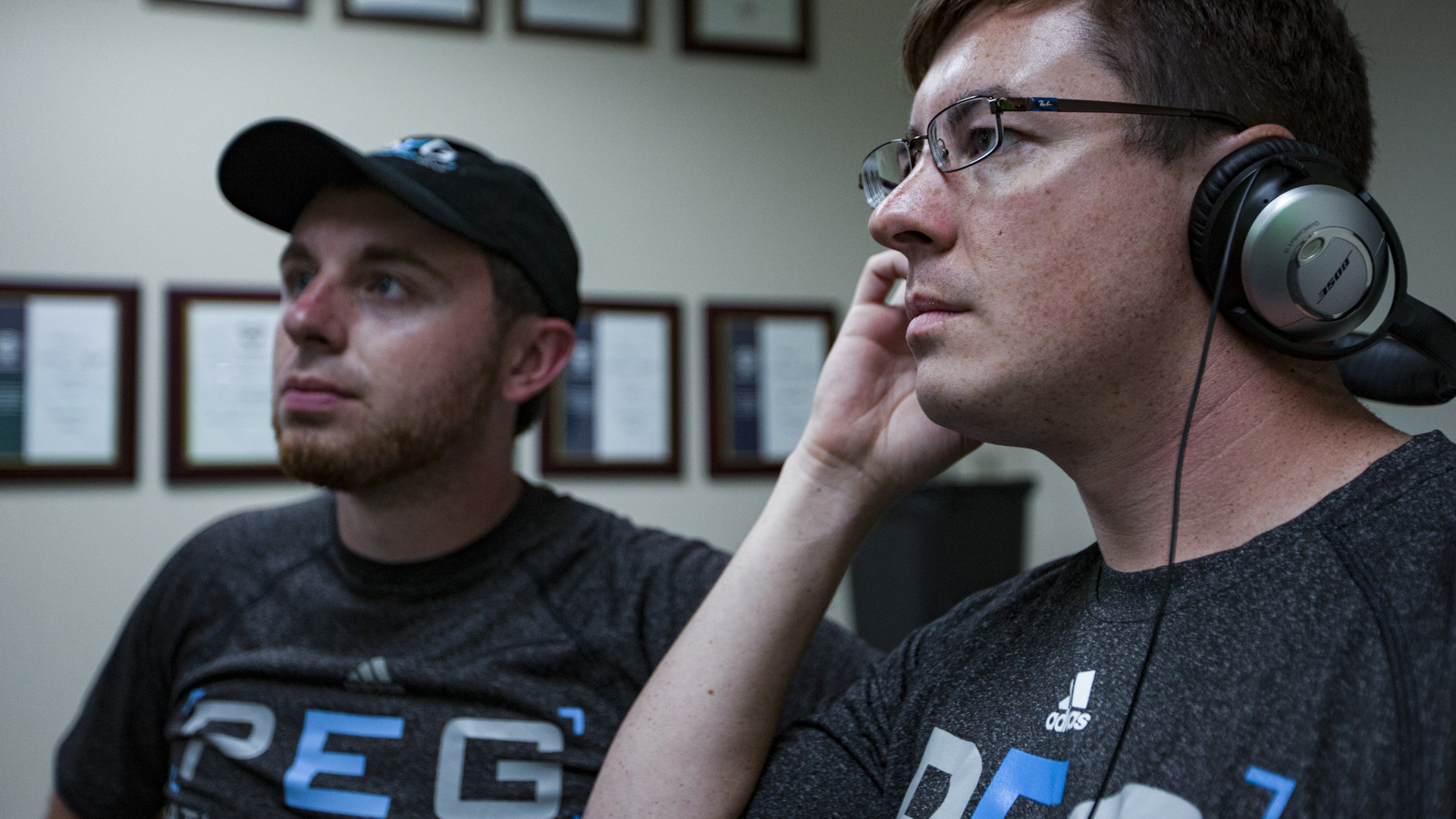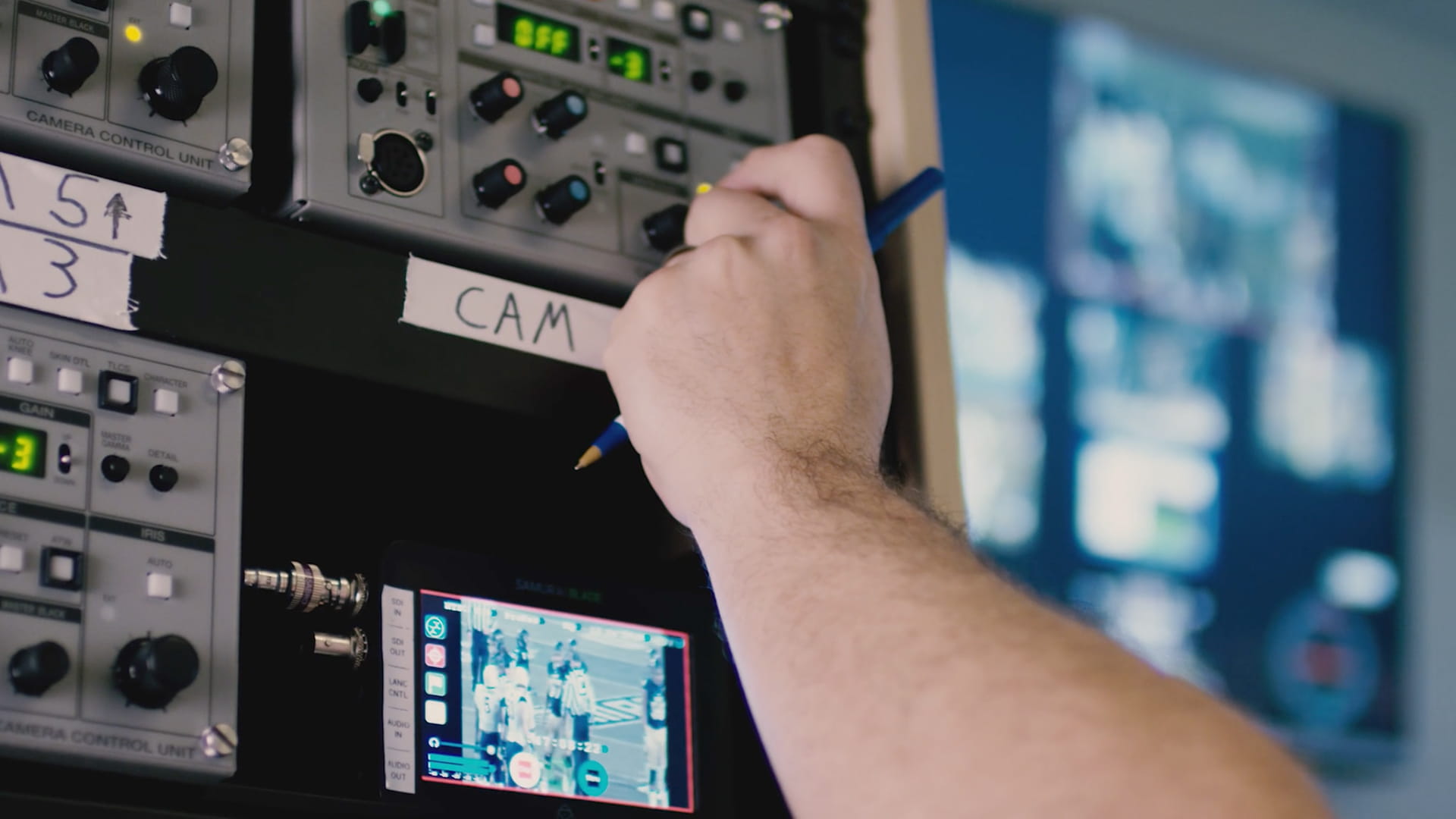 What Makes Us Different
Well, as we mentioned, we think one of the biggest parts of our company's story is that we got our start in the wide world of sports. As we evolved over the years, and expanded into the corporate space, we realized that the results we got for our clients were a direct result of taking the principles that we learned in those early years, and translating those into everything we do.
You see, nearly every piece of content that is created for a live sports environment is built to elicit an immediate reaction. 
In today's world, it's more important than ever to grab the attention of people's ever-shrinking attention spans. You have to draw them into any piece you make and hook them immediately. Thanks to our unique background, we specialize in pieces that make people take notice. That mindset is a part of everything that we create, and time after time has gotten incredible results for our clients in all arenas. 
Where you'll find us
Since day one, our headquarters has been based in Akron, Ohio.
Back in 2008, as is the case with many new businesses, our "office" was a spare bedroom, but even then we called Akron home. In 2013, we moved into our first official office in downtown Akron. Since then, we have only continued to grow and have moved offices two more times, but are still located right in the heart of downtown Akron, just a few blocks down Main St. from our first office. 
We are currently located in the Carlton Building – a historic 120+ year old building that we spent over a year renovating into our perfect office space! Learn more about our HQ (and our studio space!) or stop by to get a first hand look at where the magic happens.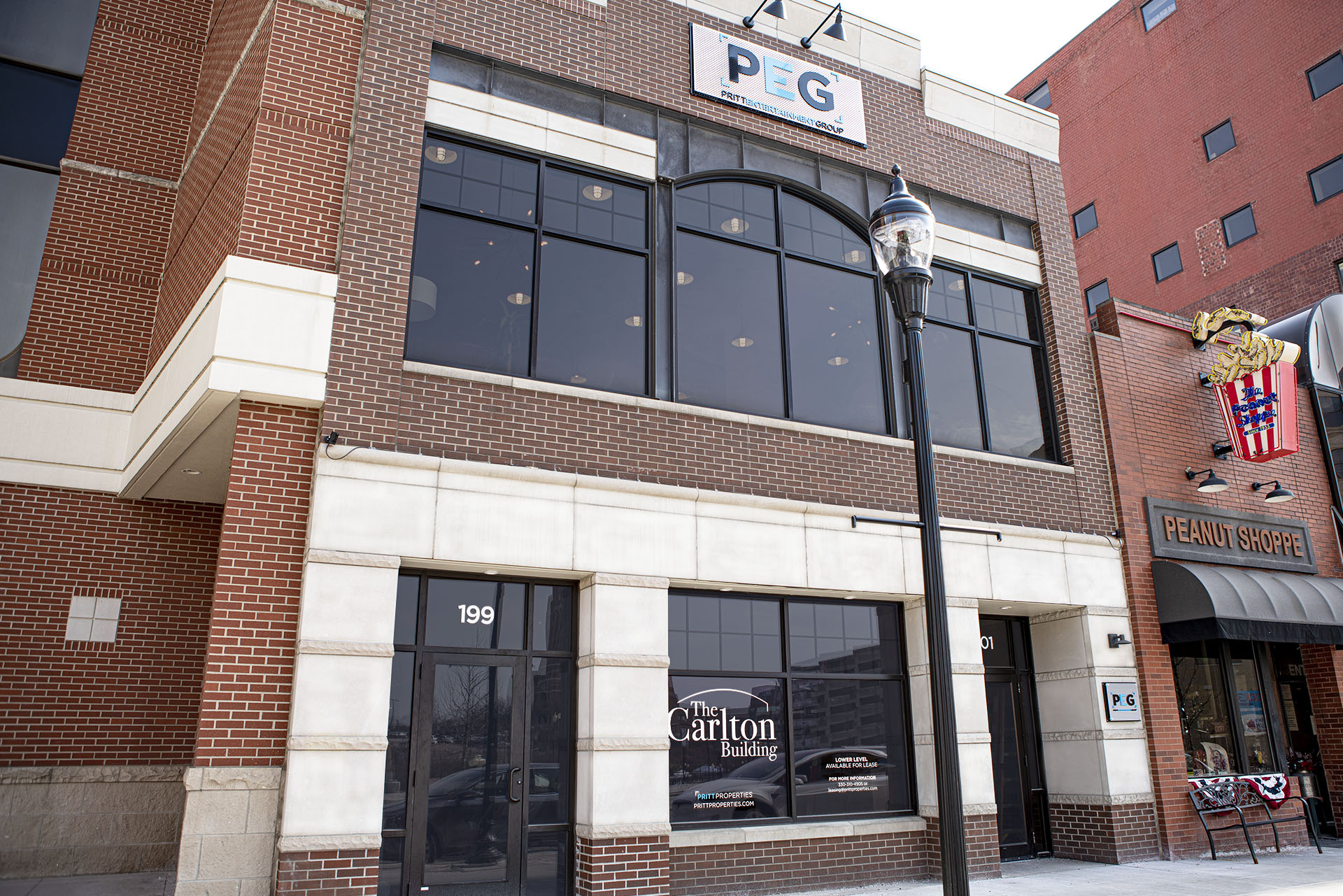 We know our full name is long, so we often abbreviate it to PEG. Even though we write it out as a word with no punctuation, we pronounce it as P-E-G, saying each letter individually.
We are a perfect balance of creativity, storytelling, process and relationships. Unlike a company that only relies on freelancers, you will get to know our full-time production team and our dedicated Account Managers as you collaborate and work together on your video and any other new projects that come along! 
We pride ourselves in creating one-of-a-kind, high-end projects for companies, agencies, non-profits and sports teams. Our team members have experience working with all of types of clients, and will always work hard to customize each project to meet your unique needs. Contact us and see if we're a match for you.
We pride ourselves on being knowledgeable and professional, but also fun and easy to work with! The creative process is a collaborative one and we know that the best final pieces happen when we work WITH you to understand your vision and bring it all to life.
At the end of the day, we are all on the same team and have the same end goal – creating beautiful, memorable, successful projects that drive results and that you are proud to share. 
Absolutely! We've travelled across the entire country to work on projects with our clients, which have yielded amazing results. In fact, at last count, we've traveled to 20 different states for projects and shoots. We've been everywhere from Boston to Dallas to San Francisco to Fargo, and love hitting the roads or friendly skies for a project.
Check out all the places we have been!
We are always on the lookout for creative, hardworking and talented people to join our team. For a list of current openings, please visit our Careers page.