Our Modern, Ready-to-Use Videography and Photography Studio
A custom-built space for shoots was high on our wishlist for the new office. So, we made it happen! We transformed the third floor mezzanine space into a 1,500 square foot studio that is right upstairs from our post-production area, editing suites and day-to-day business operations.
This proximity to our offices provides clients with a seamless project journey from start to finish with all aspects of the production – from concept to shoot to final edits – under one roof.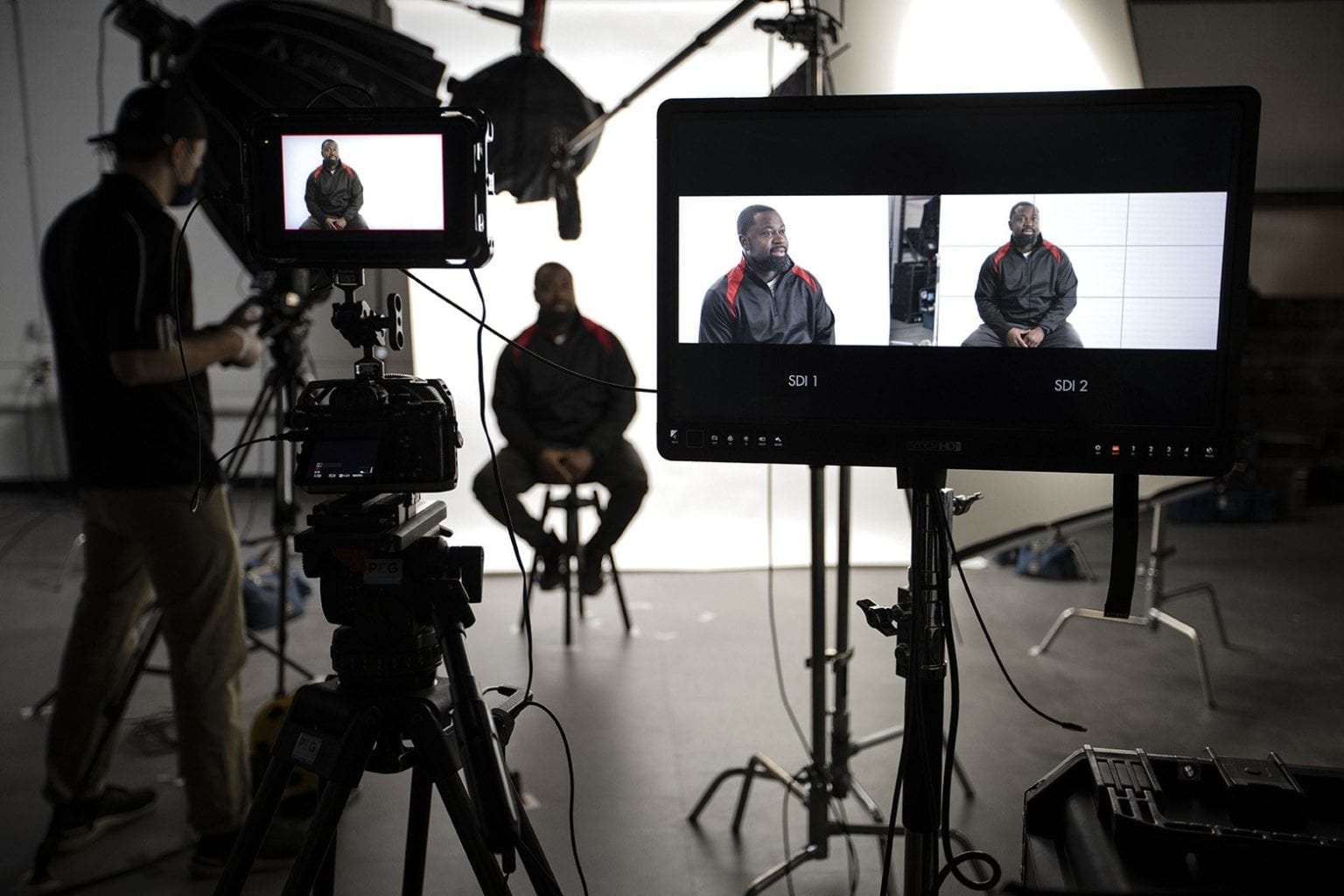 Remote Viewing Anywhere In the Office
Our client-friendly set-up allows for remote viewing from any television in the PEG Office. You can set up in a conference room or get comfortable in the lounge area – all while still being able to keep an eye on what is happening in the studio upstairs! Pretty cool, right?
Gear Accessible On-Site
Right along side the studio space – our state-of-the-art gear. These shelves are full of our cameras, lighting, motion equipment and more. Having all these items close by allows our team to provide the ultimate shoot experience and makes sure we capture the very best footage every single time.
Studio Tour
Take a peek inside our studio space!