Video Q & A: How Trendy Should I Be?

Question: How Trendy Should I Be?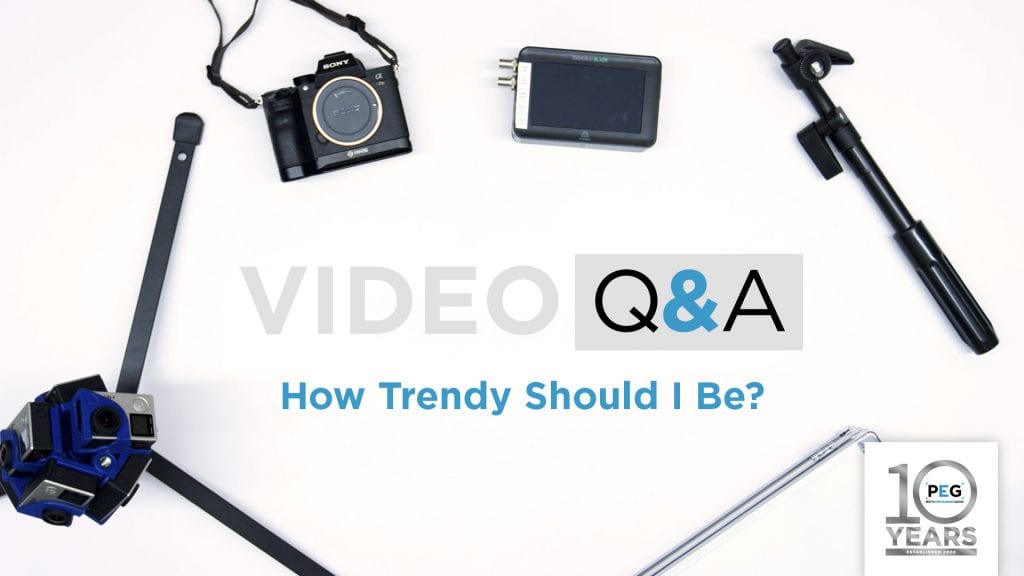 Answer:
Everyone wants to be cool, hip and trendy. And video, as an ever-evolving medium, certainly goes through its share of trends. As a brand, it's tempting to want to jump on whatever the flavor of the week is; whether that's "Tasty"-style videos, snack-able video, etc. However, it's important to first ask the question "Are these video trends are right for me?" One of the most important things to think about is who your target audience is. For instance, snack-able video (short videos, often less than 10 seconds in length) might be great for a B2C brand who is posting and promoting their videos to a public audience. But if you're making an internal video speaking about company values or workplace safety, you're obviously going to need more time to tell that message properly. "Tasty"-style videos, made popular by cooking/recipe-based videos on social media, are great when you're trying to teach a consumer how to do something or to illustrate how easy your product is to use. But that style doesn't work as well in longer-form pieces or if you product doesn't have the right attributes to be demonstrated in that way. There are plenty of times and instances, when it is right to be on-trend and create pieces that are on the cutting-edge of industry video trends. But it's also important to remember that there is a reason that some tried-and-true video styles have been successful, and will continue to be successful for years to come. We're happy to discuss your vision for a project with you, and our expert team is happy make recommendations on if your next project is best suited to follow one of the video trends or if a more traditional method will be best to tell your story. Just send us a note to get the discussion started. Because in the end, the most important thing about your video is that it's delivers your message to your targeted audience as effectively as possible, trendy or not.  
Written by: