Video Costs: What Goes Into A Quote

When you reach out to PEG to do a project, it sets in motion a carefully refined process. Early in that process, often (but not always) after some early discovery and potentially some concepting, it comes time to do the step that no matter how big or how small the project, always needs done to determine the video costs: The Quote™ At PEG, I'm the resident "quote guy." Over the last 10+ years of business I've easily put together hundreds of quotes, and if you said it was in the four figures, I would 100% believe it. When making these quotes, like all good things in business, there has to be a process. So, what all are the ingredients that make up a quote you receive from PEG?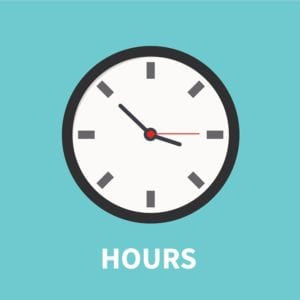 Video Costs #1: Hours
Unlike other industries where you may see a model such as "We make an X that costs $XX to make, and we must sell it at $XX" – creative work primarily is billed by the time it takes to make it. When you hear "time is money," that's very true for video production. At PEG, these production hours are broken down into tasks, such as Scripting, Concepting, Video Creation, Revisions, the list goes on. The way we price a project when it comes to hours is almost entirely determined by what we find out in the discovery phase. So let's say, for instance, during the discover phase, a potential client tells us they'd like to do a 30-second narrative broadcast TV spot. We can take that info (along with a whole load of other notes about the project) and figure out the hours it'll take to make it. We lean on our experience of similar past projects and the real-world time it took to make them (this isn't our first rodeo, you know) as well as getting with our creative team to accurately estimate the amount of hours your project will take. For some projects, such as fully animated projects, the quote stops here. Nice and simple (-ish). But many of our projects also require filming and acquisition. In fact, some projects require almost no hours at all, for instance if we were filming content for an out-of-state production company who is handling the edit back at their place (Yep, we do that too). Which brings us to….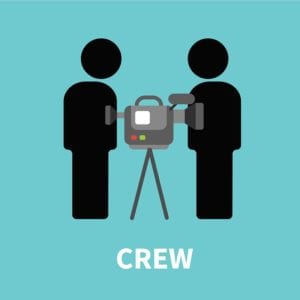 #2: Crew
Crew is one of the easier aspects of a quote: How many people are needed to do the shoot or event, and how long is it going to take them to do it right.  You want to shoot a 30-second narrative TV spot with a fully-built set, multiple-cameras, a video preview area, hair and makeup….yeah that's going to be a crew of 5+ people easily. But you want a photographer to grab some highlights of an event? That may be as small as a single person. We've done crews of all shapes and sizes, and naturally the bigger the crew, the higher the price. There are also some crew positions that bill for more than others – such as a FAA Commercially Licensed Drone Pilot, a Live Event Producer or an Engineer. Those positions require years of experience and technical mastery, and therefor, bill for more than other roles. And, of course, what's a crew without….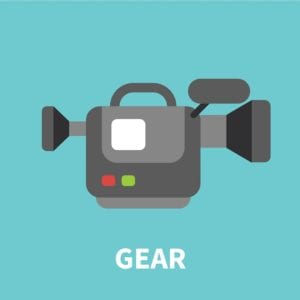 #3: Gear
There's no denying it, video production and live events require a lot of hardware. Just like crew, the gear we specify can scale up or down depending on what is needed to accomplish your proposed project. Gear adds in other variables, quality levels and capabilities. For instance, if you're doing a 30 second narrative TV spot and you want it to be beautiful 4k with the ability to easily monitor every shot from a distance, that's the type of shoot that might get a RED Digital Cinema Camera with proper Cine-Prime Lenses. But if you're doing a quick non-profit interview on a simple white backdrop, a Sony Mirrorless Camera with a mid-range photo zoom might be more than enough for your needs and budget. We handle the nerdy lensing and lighting talks on our end, and when we present the quote we lay out exactly which tools we think are best for the job. Don't be surprised if it's more than you think, especially if you don't work with video every day. But our team is always willing to work with you to find the right balance of needs and video costs. If you know your budget going into a project, always let us know and we can figure out the best solution to match. It is a collaboration between our team and the client to make sure we get the best possible finished product, but always stay respectful of the investment being made. And speaking of – in the next part of this series, we'll talk the best advice we have to maximize your investment and make the most of those video costs.  
Written by: