Small Gear on Shoots that Makes a Big Difference (Part 5)

At PEG, we do video shoots. A lot. Like, sometimes 3-5 per week a lot. And often times, due to the nature of our clients, these shoots can be incredibly diverse. We've had weeks were we do a corporate interview shoot, a drone-based shoot and a run-and-gun sports shoot back-to-back-to-back. With this experience in mind, we know that it's not always $5,000+ camera lenses that make a difference on a shoot, it's the little things too. In this series, we explore the smaller items that make a big difference on shoots. Camera
Wireless Video Transmitter
What we use: Teradek Bolt On shoots that require monitoring, the Teradek Bolt is a great little item to have in the gear bag. Consisting of a transmitter and a receiver, the transmitter attaches to one of our cameras, and receives power and video from the main camera body. Then the receiver attaches to either a small director's monitor or a larger client preview monitor, both of which can be powered by AC or standard camera batteries. We attach ours directly to our…
Client Preview Monitor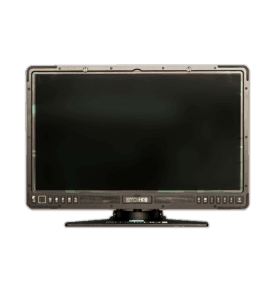 What we use: SmallHD 2403 HDR When a shoot requires multiple people viewing camera(s) at once, a client preview monitor is a huge plus. Our 24" preview monitor has 1500+ NIT brightness, which basically means it's easy to view in bright areas, like a clear sunny day. It can be battery powered and has integrated mounts for our Teradek Bolt, making it a nice clean package.
Camera Handle
What we use: FS7 Camera Handle Let's keep it simple. Short of the $1,000+ handles that companies like Arri make, the FS7 comes with the best camera handle ever made. On the FS7s, the handle interfaces perfectly, and allows for incredibly flexible hand-held shooting. The handle is so good, in fact, that we often use it on camera rigs that it doesn't even technically go with, like our RED. While it can't trigger or control those cameras, it's so comfortable to use sometimes it's worth using even if you have to reach up and manually trigger the camera.
ProRes Recorder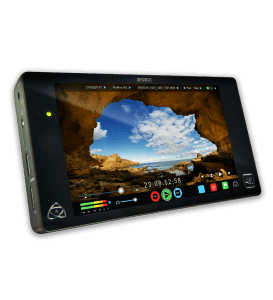 What we use: Atomos Shogun At PEG, unless we're shooting RAW, it's always our preference to shoot footage to a ProRes digital format. The reason is simple. It's quick to edit, takes color grading well and works flawlessly on Apple computers (which is all we use). By using the Atomos Shogun monitor/recorder, we can record SDI + HDMI to 1080p or 4k in ProRes native format, a massive advantage versus in-camera AVC-HD/MXF recording.  
Written by: