PEG Receives Sixth Emmy Nomination

Pritt Entertainment Group (PEG) has received their sixth Emmy nomination, becoming a 2022 nominee for their work on the City of Akron's 2021 State of the City video.
The nominees for the NATAS Lower Great Lakes Chapter Emmy® Awards were announced on Thursday, April 28th on a NATAS Central Great Lakes live stream. PEG worked with the City of Akron to create the piece, which accompanied the Mayor Dan Horrigan's 2021 State of the City Address which took place on August 9th, 2021.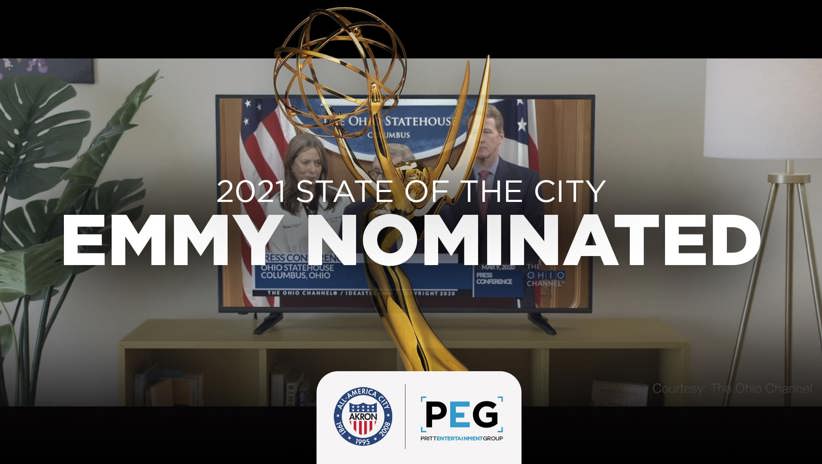 The piece was nominated in the Societal Concerns category, which includes five total nominees. The 2021 State of the City video received recognition earlier this year at the Akron American Advertising Awards, taking home five total awards. 
The Central Great Lakes Chapter Emmy Awards Gala will take place in Carmel, Indiana on Saturday, June 25th. 
PEG received their first Emmy Award win in 2021 for The Akronite App Video, which was also created with the City of Akron. They previously received nominations in 2018, 2019, 2020 and 2021. 
To see more of PEG's Emmy-nominated and award-winning work, visit their portfolio page here.
Written by: