JOANN 75th Anniversary Event
Educational and Exciting
JOANN had a lot to be excited about in Q3 of 2018 - including their 75th Anniversary! Presenters from the company gave insights about the current goals and strategies of the company.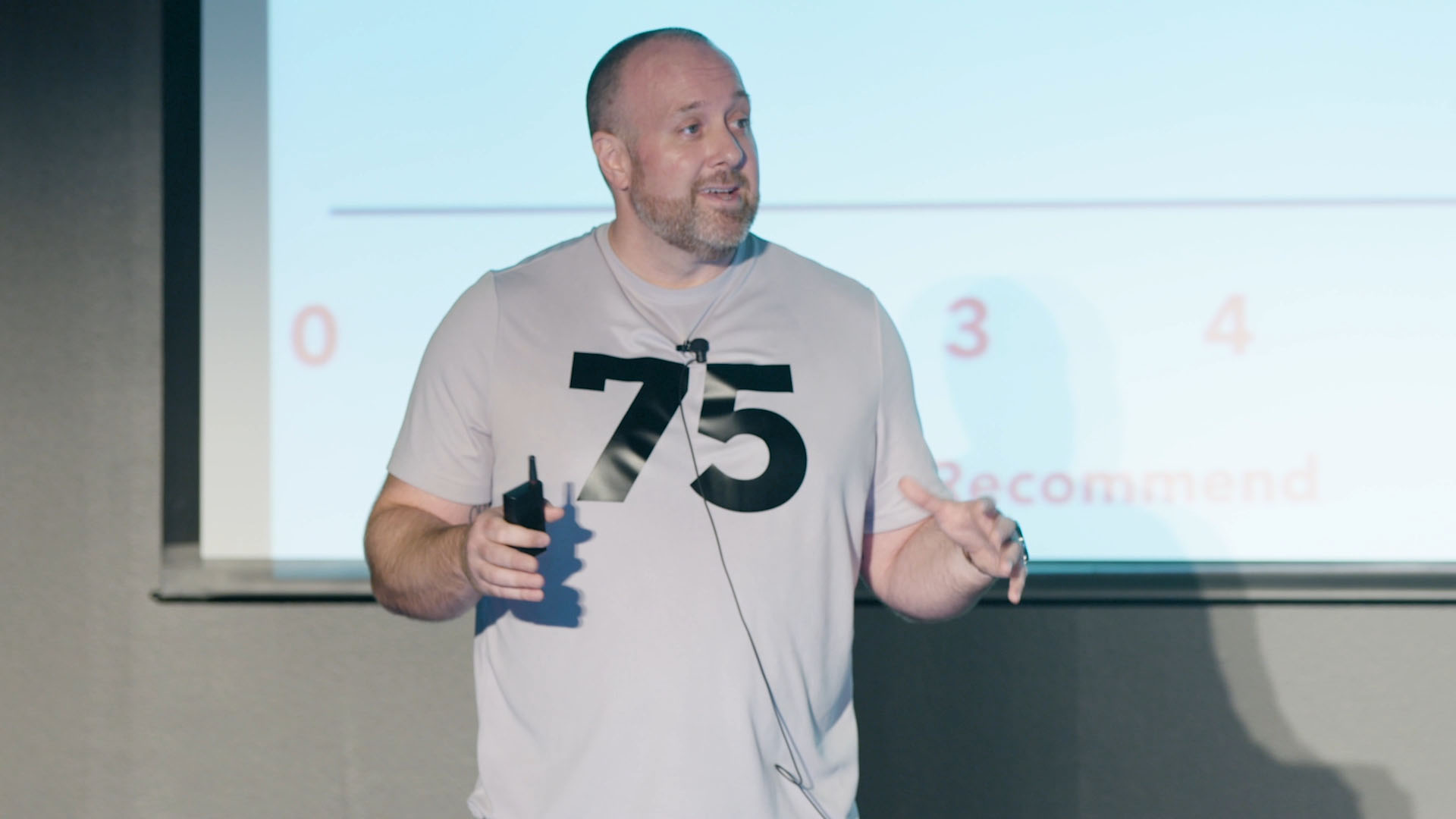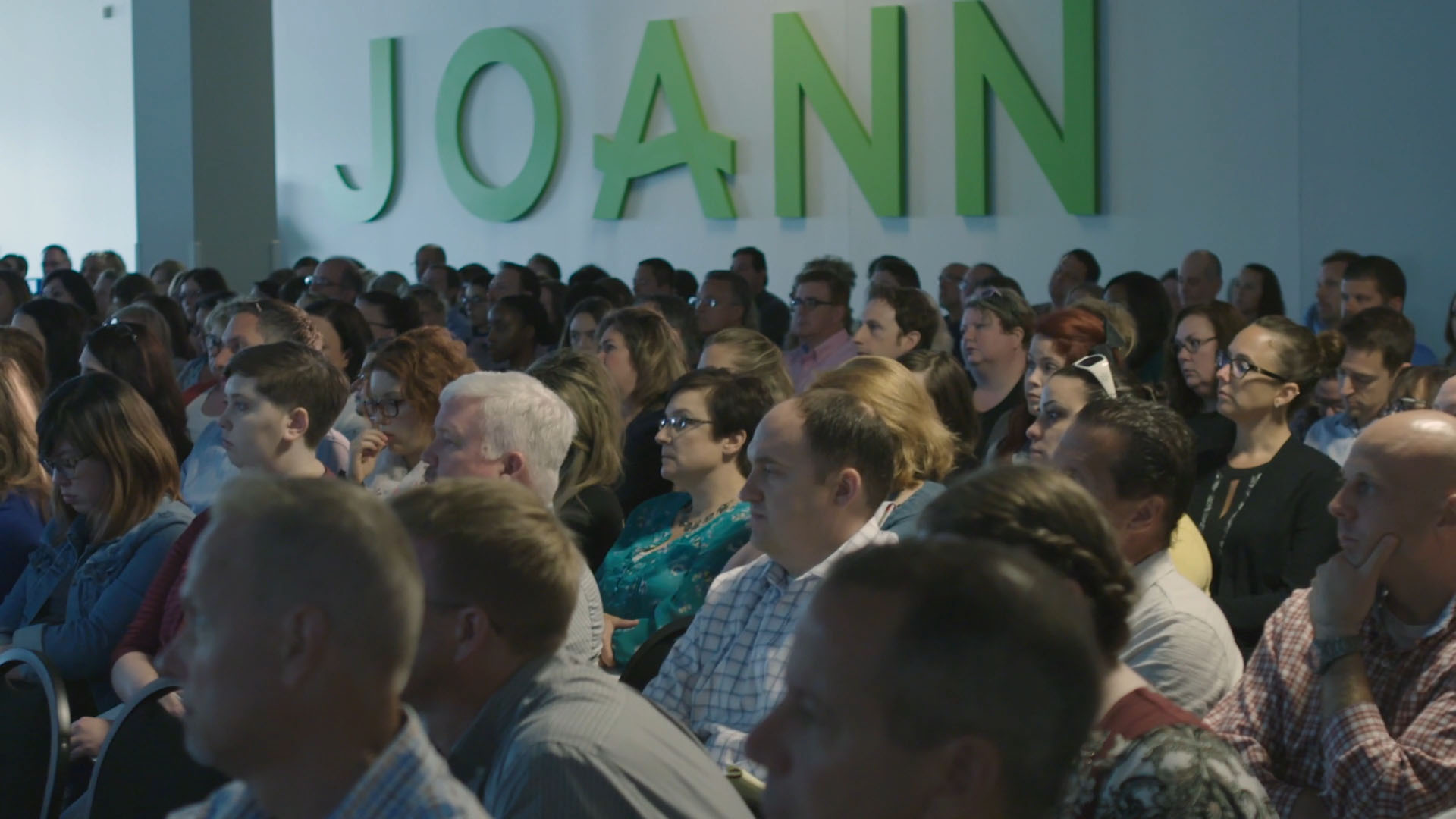 The Town Hall Crowd
It was a full house in JOANN's on-site meeting room.
Let the Fun Being
JOANN team members move from the town hall towards the outdoor party portion of the 75th Anniversary event!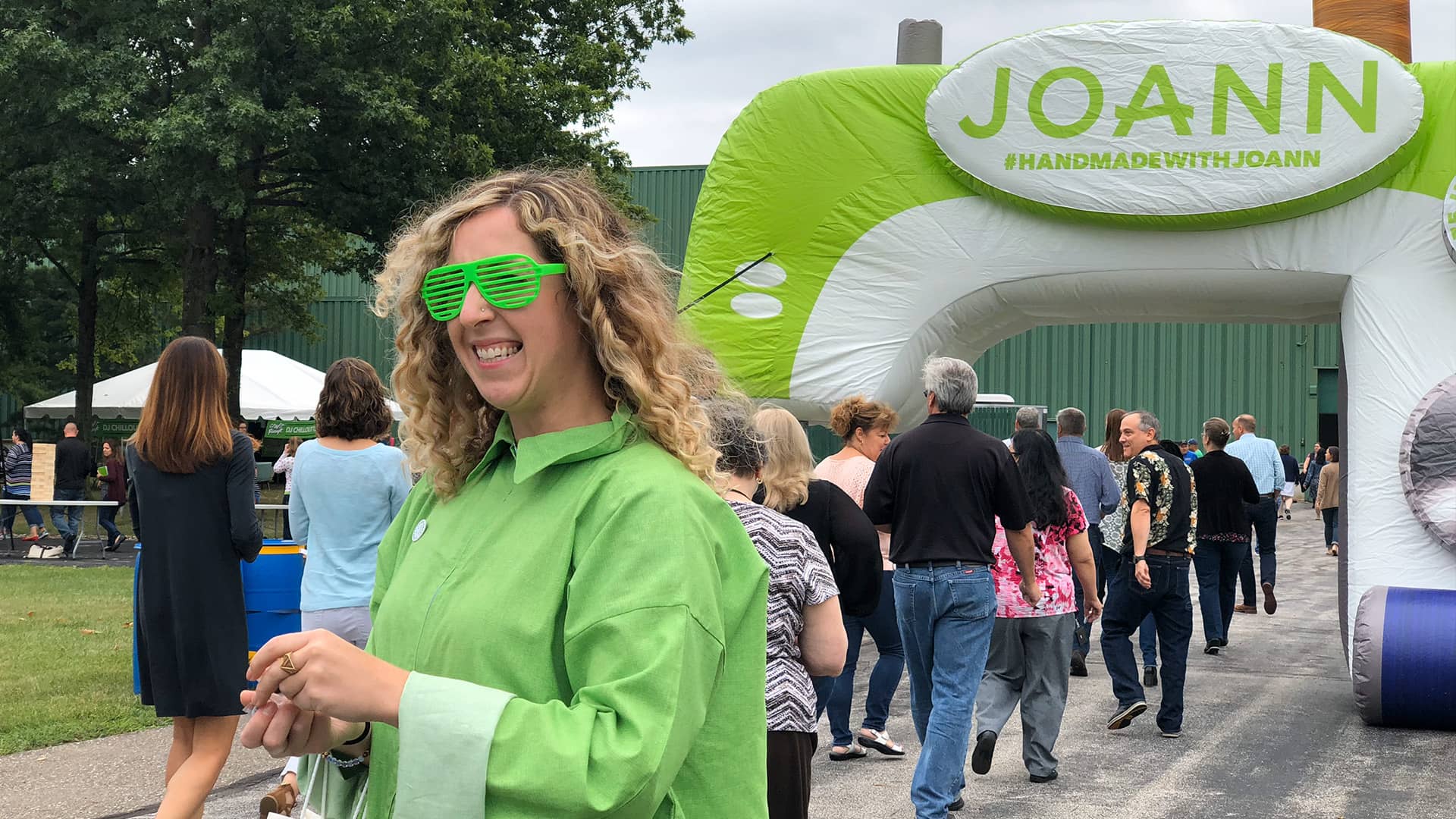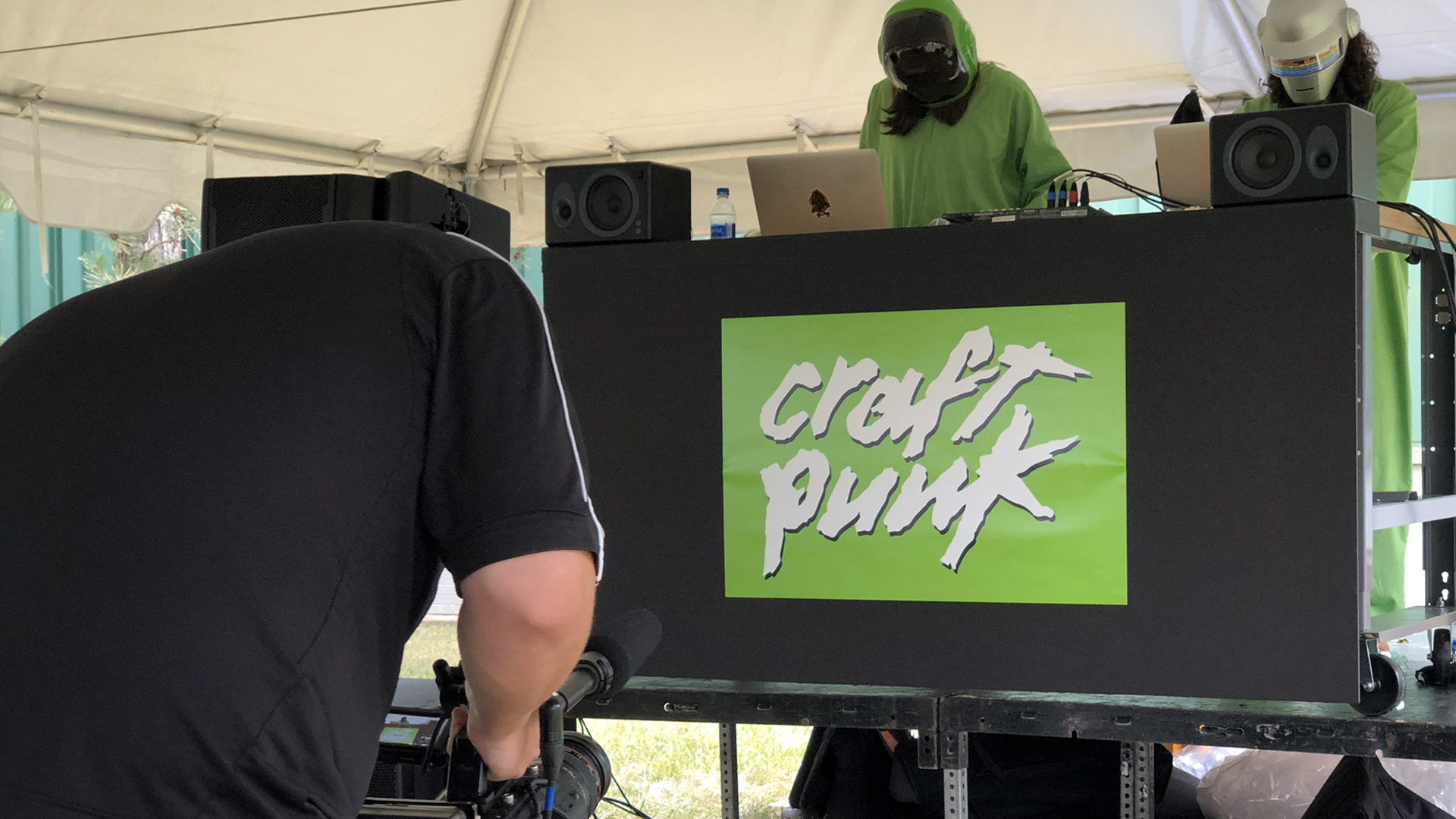 "Craft Punk" DJ Stage
We used four sets of speaker/sub combos to make sure JOANN's in-house DJs were heard by the hundreds of team members in attendance.
At The Party
The outdoor festivities included food, games and other activities.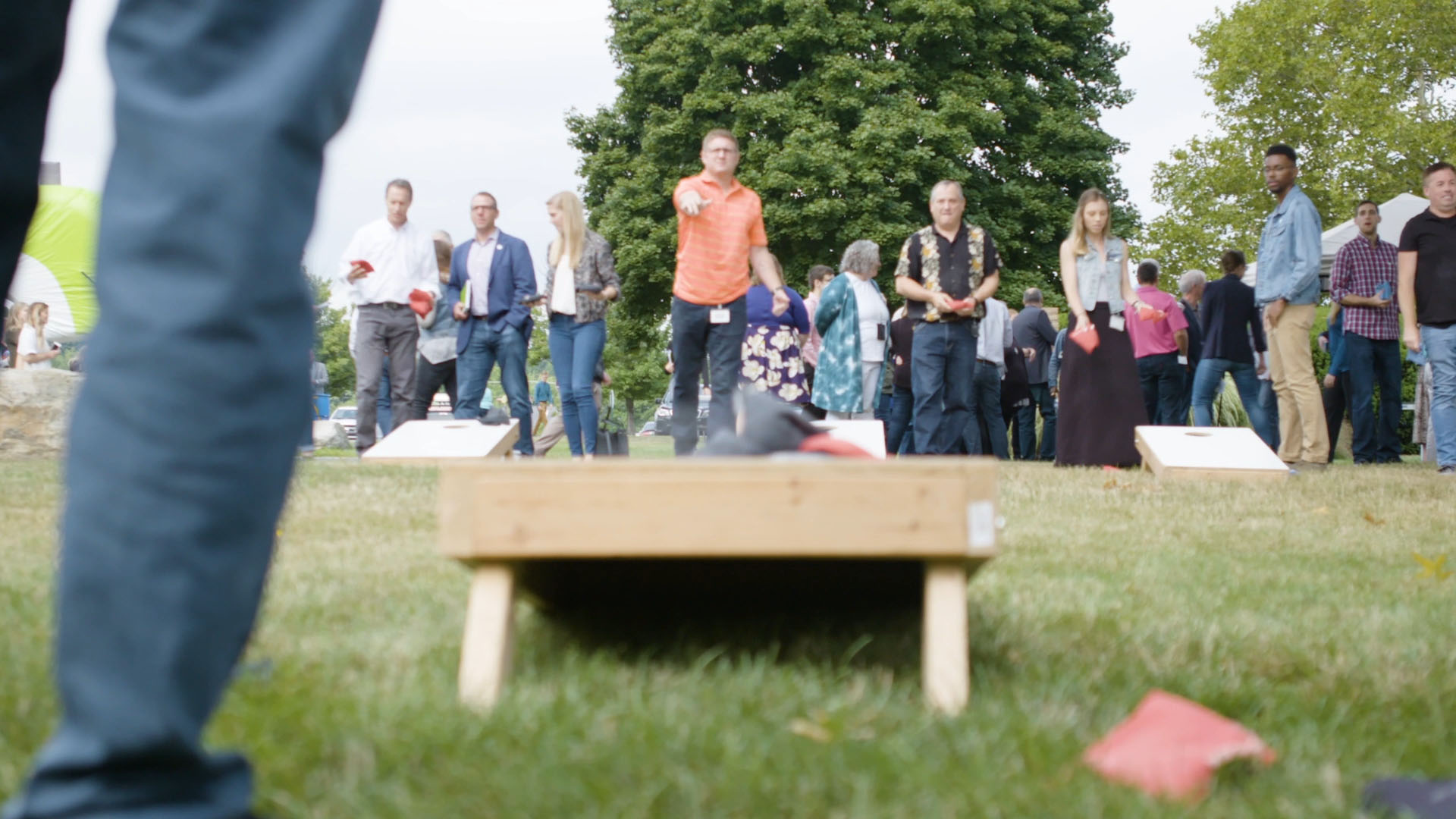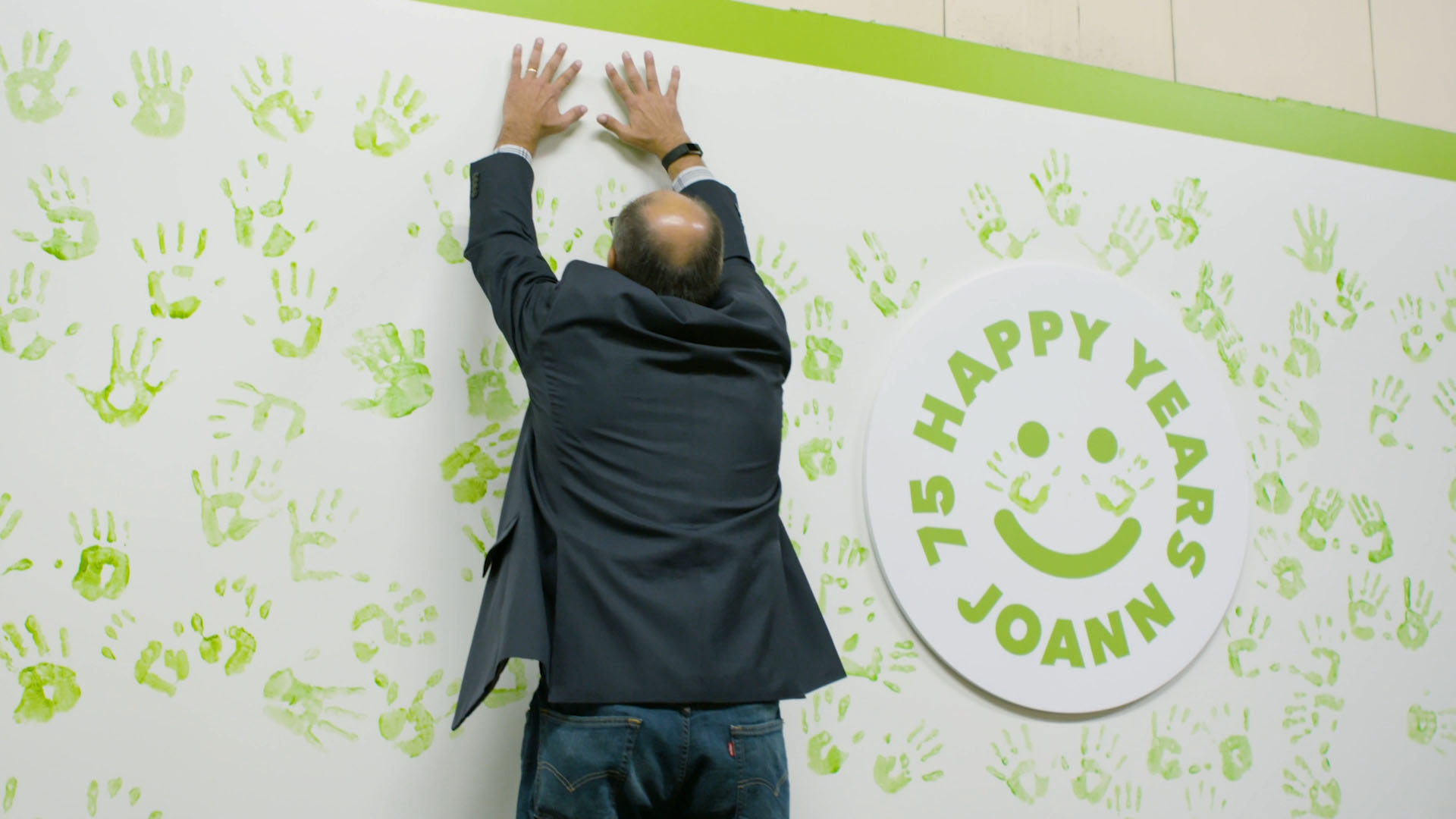 Recap Video
In addition to the live production support both inside and outside, our team captured the events so we could make a recap video to send to JOANN team members all over the country.
RESULTS
With the combined efforts of JOANN and PEG, a multi-day experience was created that truly showed team members that even after 75 years, JOANN had a lot to be excited about. It not only allowed the company to share information with team members about current and future strategies, but it also allowed JOANN's team both on-and-off-site to celebrate a very special milestone.