Video Q & A: Should I Be Live Streaming?

Question: Should I Be Live Streaming?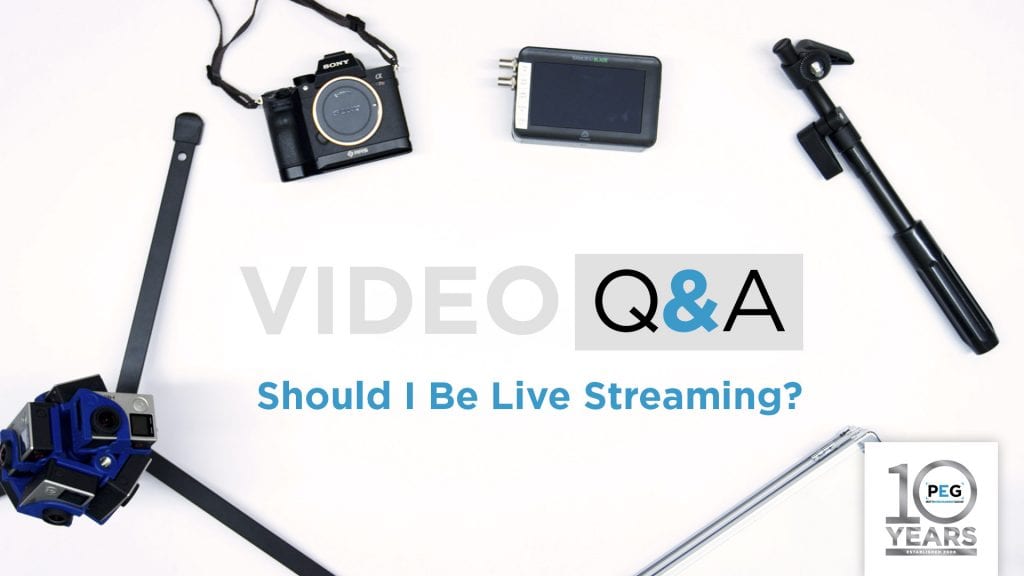 Answer:
Live streaming video online is more popular now than ever before. And why wouldn't it be? The technology is easier and more cost-effective to utilize than ever before and the stats back up its effectiveness. In fact, live streamed videos have 3x the average watch time that uploaded videos do. More people than ever before are doing it and more people than ever before are watching it.
Benefits of Live Streaming
Live streaming video can have plenty of benefits and uses, which we have seen and helped clients achieve firsthand through projects we've worked on with them. One of these uses is for large, internal meeting or corporate gatherings. In the past, to get company leaders together from all over the country or world, they would all have to be flown in to a specific location. This means significant monetary investment in airfare, hotel, meals, etc. for the company. And it is also significant loss in productivity. One short meeting may take an experienced, important team members out of the office for days at a time. With a secure, private live stream, those people can watch from the comfort of their own desk. Product launches, unveilings and annual meetings or events are also great opportunities for live streaming of video. This can maximize the amount of people that can witness an event and open them up to many who could never have experienced an event before.
Quality is Still Important
One important thing to consider though is that the quality of a live steamed video is just as important as that of a pre-produced piece. You want to make sure your brand is displayed and reflected in a polished, high quality way. The high standards that you usually adhere to shouldn't be lessened depending on the type of project, because it still reflects on your brand. That's why a professional setup that has a switcher, multiple cameras, on-screen graphics and good quality video and audio is essential. (As opposed to a basic cell phone streaming setup.) Our team has produced these types of events all over the country and even the world. We'd love to talk with you about taking your live streaming events to the next level or discussing the best way to enter that world. Reach out to us, and we'd be happy to help and take your next live event to the next level.  
Written by: