Small Gear on Shoots that Makes a Big Difference (Part 1)

At PEG, we do video shoots. A lot. Like, sometimes 3-5 per week a lot. And often times, due to the nature of our clients, these shoots can be incredibly diverse. We've had weeks were we do a corporate interview shoot, a drone-based shoot and a run-and-gun sports shoot back-to-back-to-back. With this experience in mind, we know that it's not always $5,000+ lenses that make a difference on a shoot, it's the little things too. In this series, we explore the smaller items that make a big difference on shoots. Shoot Position: Grip
Video Vest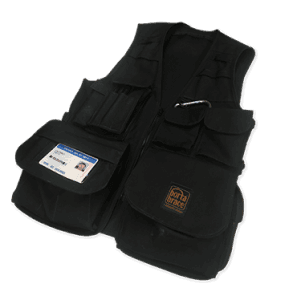 What we use: PortaBrace VV This is one of those items that we purchased somewhat on a whim because we frequently do run-and-gun shoots and carrying lenses was becoming nearly impossible with standard bags. We now own multiple of these vests for our production team members, and it's hard to think of a shoot they don't come on. Having the weight distributed and large, quality pockets is clutch when you're in the middle of a time-crunch and just need places to stow smaller items. Yes, it's pricey, but it's PortaBrace, and ours haven't taken a single snag or had an issue since the day we put them into the field.
Spike Tape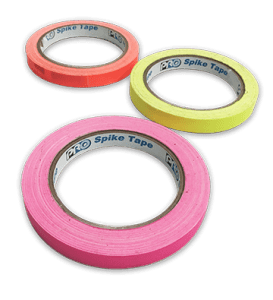 What we use: ProTapes Pro Spike Whether it's laying a stage mark for a live event, or simply marking the floor for a "talking head" style shoot, spike tape is invaluable for keeping a shoot moving smoothly. Pro-tip: Get a roll of it in black, too. It fits better in a vest than 1" Gaff Tape, and your camera won't stick out like a sore thumb with a bright pink strip holding a cable down.
Razor Knife/Multi-tip screwdriver/Leatherman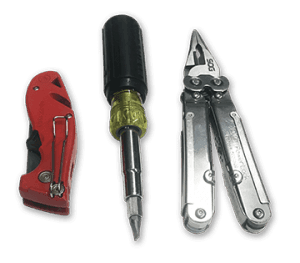 What we use: Milwaukee FastBack 2, Klein Tools mini-screwdriver, Leatherman Wave Get them at Home Depot, enough said. You don't think of it until you need them, and don't have them.
Spring clips, high-test fishing line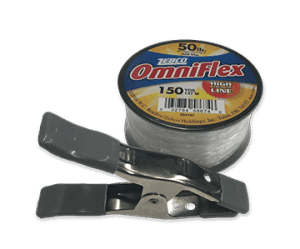 What we use: This one is kind of self-explanatory Another thing you don't know you need until you need it, and don't have it in the bag. For $1-ish per clamp, you can get a variety of durable spring clamps at Home Depot or any local hardware store. The uses are endless, and you can combine them with the fishing line for a more durable solution than twine or nylon rope that's nearly invisible once you get any depth of field into the picture. For fishing line, we simply use the highest test available in-store.  
Written by: