PEG Reveals 2.0: My Favorite Piece of Gear

Being creative means there isn't always a right way or wrong way of doings things. Over the years, everyone forms their own ways of working, their own tricks-of-the-trade and found their own favorite things! This series focuses our talented creative team and their thoughts on a few production-related topics.  
My Favorite Piece of Gear
Jeffrey
My favorite has to be our Canon CN-E Cinema lenses. We've rented these for years on everything from high-end sports intro videos to interview-based pieces, and everything about them screams quality. Now, in 2020 we're bringing them in-house as the workhorses of our lensing fleet.  Low-light performance, depth-of-field that you can tailor into exactly what the project needs, plus they're sharp as a tack. When you throw one of these lenses on, you know it'll never let you down.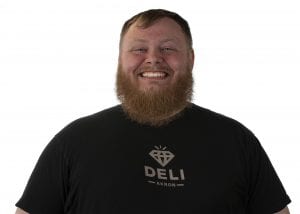 Josh
My favorite piece of gear is definitely our RED Scarlet-W 5K camera. It is so powerful for not being a massive camera, and it works more like a computer than any camera I have ever gotten to use. I am always impressed with the video we capture on our RED, and I honestly just enjoy using it more than our other cameras.
Craig
I always look forward to any project that uses our DJI Ronin-2.  Paired with our RED Scarlet-W, it's an incredibly aesthetic combination of beautiful footage with captivating motion.  It's also always fun to build and operate.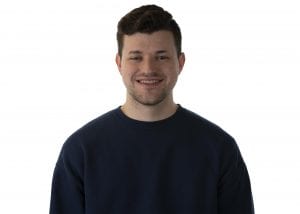 James
One of the "unsung heroes" of our gear collection would have to be our UltraSync ONE Timecode Lockers. They're a valuable piece of equipment that makes syncing multiple cameras and audio recorders a breeze in post-production, saving a ton of time and effort. There are few things more satisfying than watching multiple clips align with only a couple clicks.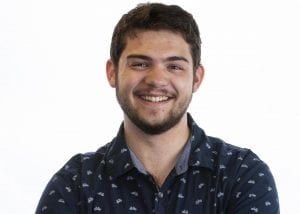 David
As silly as it may seem, my favorite piece of gear is our new Honda generator. It's quiet, efficient and allows us to charge our drone batteries for unlimited flight in remote locations. Upon arrival at a recent shoot we were informed that the power had been shut off on the floor we were shooting on. Luckily, we had the generator with us so that wasn't an issue. We were able to run the generator outside with an extension reel to power our lights and carry on with no problems.  
Want to learn more? Check out our gear page!
Written by: