Introducing PEG Picks at The Nightlight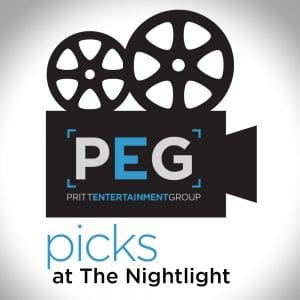 Pritt Entertainment Group and The Nightlight are partnering to launch PEG Picks at the Nightlight, an exciting, new 4-part movie series in downtown Akron focusing on cinema throughout the last few decades. PEG specializes in bringing brands to life through video production, and combined with The Nightlight's focus on showcasing the best of video/film to the community, it's a collaboration that we're very proud of. The Nightlight is Akron's premiere independent movie theater, dedicated to advancing cinema and community in tandem. It opened in 2014 and has since become a favorite venue for film-lovers throughout northeast Ohio. The movie series will continue quarterly over the next year and is open to the public, with tickets ranging from $7-9.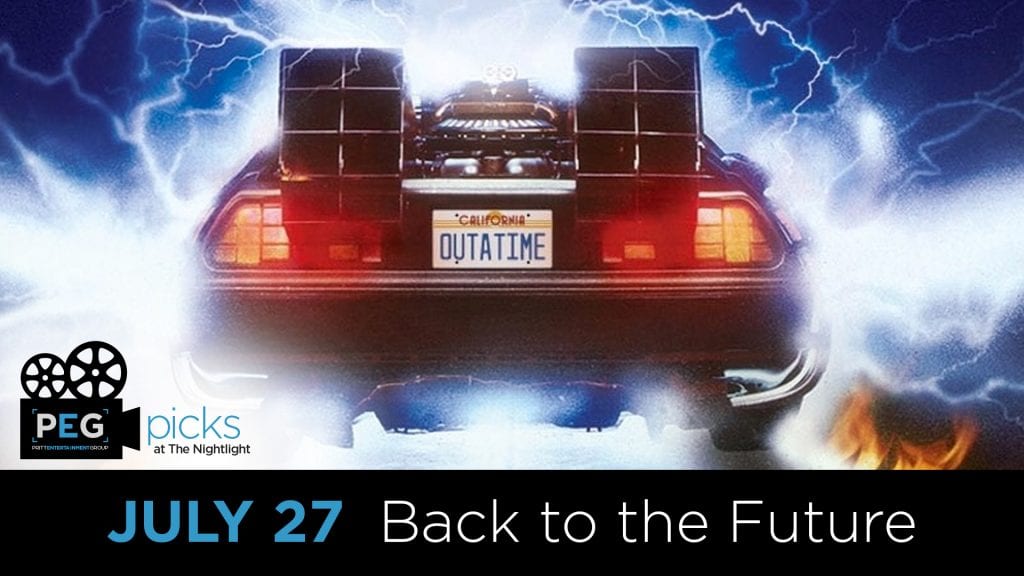 PEG Picks at The Nightlight: Back to The Future Thursday, July 27 at 6:30pm For tickets visit nightlightcinema.com TALKING PEG PICKS AT THE NIGHTLIGHT WITH ANDREW NALETTE I sat down with Producer, Andrew Nalette, to learn more about the PEG Picks at The Nightlight movie series. Brianna: Tell me how this partnership originally happened. Andrew: PEG has had a relationship with The Nightlight going back a few years. We did a series with them about the Oscars where Kurtiss and I both tried to predict winners in a few of the more technical categories. We have been working with them on projects ever since. Brianna: What lead to this specific idea? Andrew: Ryan, our President, met with Kurtiss about how we could expand the partnership and they had the thought of teaming up for a PEG-selected movie series at The Nightlight. After that meeting, Ryan brought me into the conversation to start brainstorming what movies could be shown and what would be the most interesting to the general public, while still having some sort of relevance to who we are and what we do. Brianna: Relevance to PEG? Andrew: Absolutely. We wanted to do something that highlighted our expertise in video and our overall passion for the film industry. Brianna: And The Nightlight was obviously the best partner for this in your mind? Andrew: Yes! We already know The Nightlight does a great job at bringing in unique and beautiful stories with the movies they show – they bring in great new art – but we always thought there was a market where movie lovers could get together and enjoy seeing these classics on the big screen. It's fun to watch things like this as a group. Brianna: You are highlighting films by decade, is that correct? Andrew: We are. It is a 4-part series where we are focusing on the 80's, 90's, 2000's and 2010's. We wanted to focus on films that represent the essence of each decade and that demonstrates the best of what was going on in film at that specific time. Brianna: And the 80's movie is? Andrew: Back to the Future! We felt that this movie was the perfect example of 80's film making. It is a massive technological achievement. Great special effects and great editing. Such clean camera movement. These are all reasons people still love it today. Brianna: Sounds like a great one to start with! Andrew: Starting with a cult classic like Back to the Future is a great way to kick off the PEG Picks series. It will get people excited and get them in the doors of The Nightlight, which is our ultimate goal of this partnership. Brianna: Can you tell us anything about the next movie in the series? Andrew: Without giving too much away, I can say this. The next PEG Picks is at the end of October, right around Halloween. If you happen to know anything about 90's horror films, you might be able to give a guess. Brianna: There you go! Thank you for your time, Andrew. We are all very excited for Back to the Future on the big screen!  
Written by: