Going From "Why Video?" to "What Kind?"

One of the most interesting, and most often, questions that gets brought up in our industry is "Why video?" I find it such an interesting question because I believe it is the wrong one to be asking. A simple Google search shows hundreds of unique statistics on visual learning and what impact a video can make to a company. To save anyone reading this a quick Google search, allow me to list a few of my favorites: • 2 out of 3 people are visual learners. • 90% of information transmitted to the brain is visual. • Visuals are processed 60,000 times faster in the brain than text. • Visuals have been found to improves understanding up to 400%. • 90% of users say that product videos are helpful in the decision process. • Social video generates 1,200% more shares than text and images combined. • 78% of people watch online videos every week, and 55% view online videos every day. • YouTube is the second most trafficked site, after Google. • One minute of video is wort 1.8 million words. • Viewers retain 95% of a message when they watch it in a video, compared to 10% when reading it in text.  
The Real Question: "What Kind of Video?"
If you ask me, the question that should be asked is "What kind of video?" This is the real question. If you are going to make a video, and the numbers say you should, you need to figure out what kind of video you want to make. If you made a video, or worked with someone in the past, and you didn't get the results you wanted, ask yourself if you were really giving your audience the kind of video it really wanted. If there is one collection of videos that perfectly describes the importance of figuring out the importance of what kind of video your audience want, it is cooking videos. Cooking videos are essentially all the same. While someone watches a video, they learn how to cook a meal. That is it. Yet there are thousands of different cooking channels from what is on TV, Facebook, YouTube, and unique domain names dedicated to cooking. A lot of these channels are very successful because they answer that very important question, what kind of video does my audience want. Before we look at two very different options, I want to stress that neither channel is better or worse than the other. They are both cooking videos, but their audience demographic is different.
Example A: Tasty-Style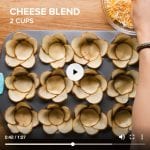 The first channel is Tasty. Tasty videos have become so popular that if a video uses a top down camera angle to show someone doing anything, people call it a Tasty video. Tasty videos were created to be easily sharable and fun to watch. They are all very short, there is no host, they feature very clean imagery, and they allow the viewer to listen without audio. These elements make it so that anyone can watch these videos and can watch a lot of them back to back. Tasty is a video series that targets as wide of a demographic as possible because everyone needs to eat, and if you combine it with the trend that general audiences have shorter attention spans and want shorter content, these are the perfect videos for widespread reach. But there is definitely a portion of that audience that wants more than what Tasty videos offer. They want to know why they are doing things and they want to experiment with flavors and tweak the recipes to see what happens. And because of that audience interest, videos like Gordon Ramsay's Masterclass also are successful.
Example B: Masterclass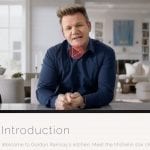 Gordon Ramsay's Masterclass is a 20-part series where celebrity chef Gordon Ramsay gives in-depth instructions and insight on cooking. He not only teaches his audience how to cook a meal, but how to use a knife, how adding herbs while impact the flavor, and how to break down a whole chicken. These are lengthy videos that go against what the general audience wants, but there is a demographic that wants long detailed videos. Gordon Ramsay isn't the only one creating these kinds of videos. Alton Brown was the original "Science of Cooking" guy on the Food Network and focused on why you should cook something a certain way instead of just showing something start to finish. And most recently Binging with Babish, a channel on YouTube, highlights how to recreate famous meals from pop culture. These videos, unlike Tasty videos, are long because it teaches actual technique, going so far to even cook food incorrectly to show the audience why you do things particular ways. The success of these videos show that you shouldn't just make a video just to make a video. You have to know what your intended audience is and know what kind of content they want. You can create the best Tasty style video ever made but if the intended audience is a group of engineers who want to know the complexities of something, then the video will not be successful. If you know your intended audience well but don't know what kind of video they would want, our team at PEG would happily work with you to figure out what kind of video you want to make.  
Written by: