2019 SXSW Recap: Days 1-3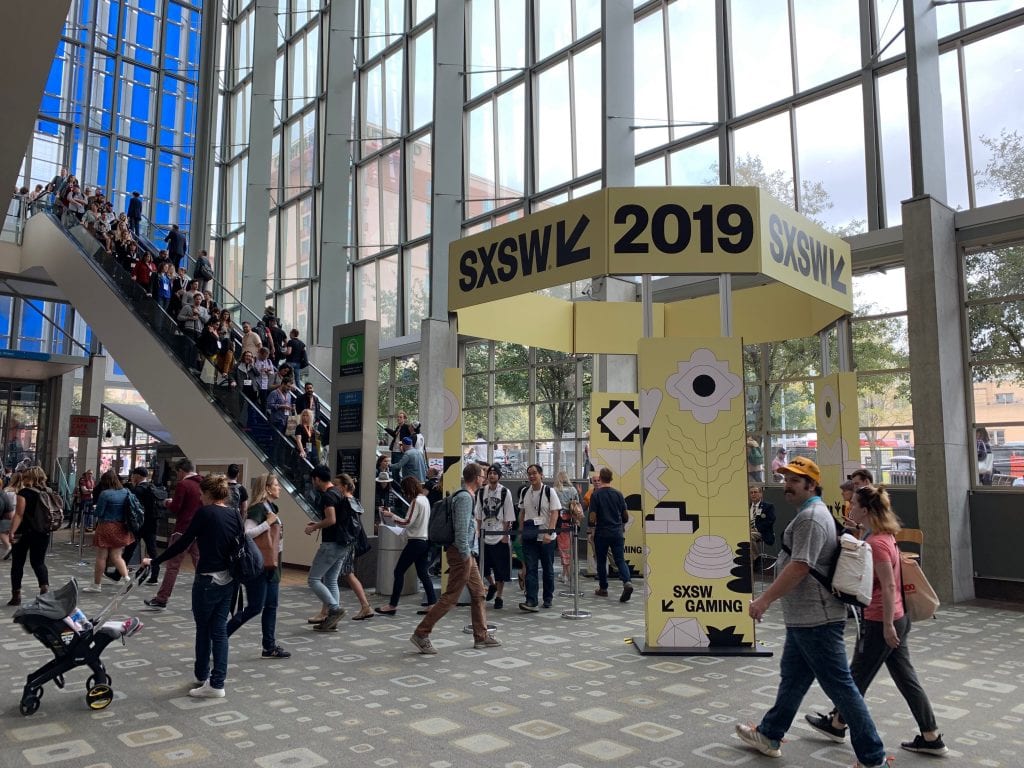 Last year, I made the trip to Austin and attended my first SXSW and was blown away. The conference, that got its start focused on music and movies, now has expanded into a gathering of creatives, thought and industry leaders from almost every field imaginable. I often have described it as the closest thing you can get professionally to going back to school in a condensed format, where you get to choose from almost any topic you could name that you want to learn more about.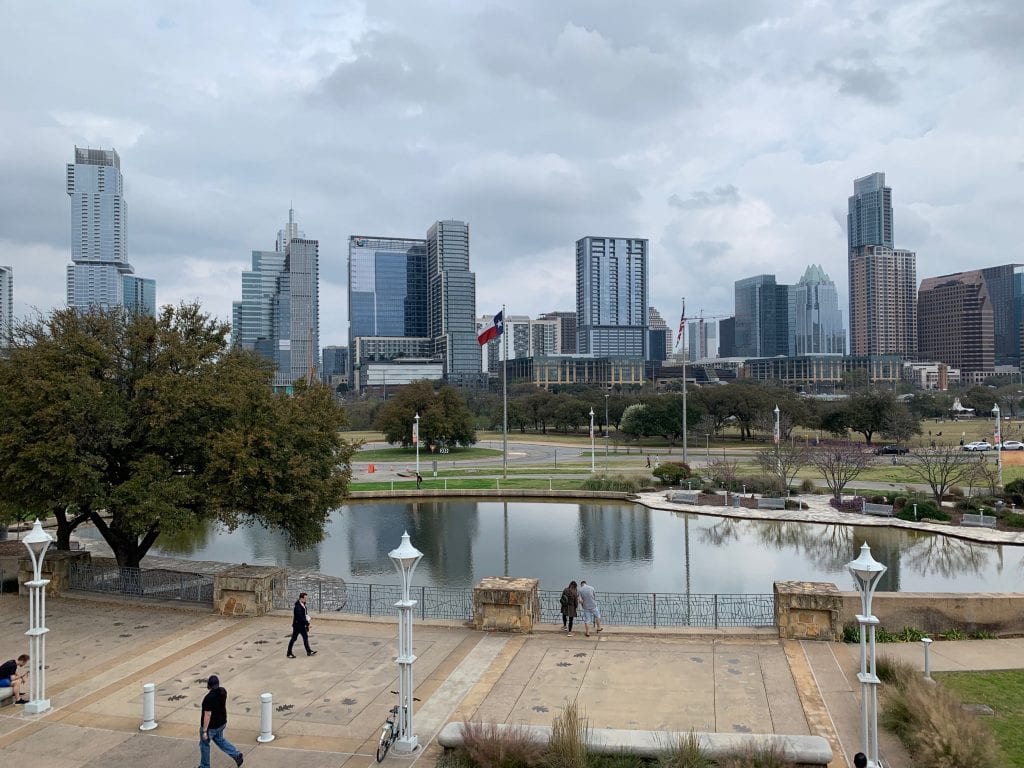 While I try to take in a majority of sessions about the video/marketing industry, business or entrepreneurship, I also try to mix in some sessions about topics I'm passionate about and even some sessions about things that I just flat-out don't know much about but sound interesting. Through the first three days, I've attended plenty of sessions relating to what we do at PEG, but also sessions about politics, yoga, and even beauty/fashion. While those were super interesting (and maybe I'll blog about those in a separate entry later!), here are some notes about a few of my favorite sessions so far that relate to the world of video/business…
What Makes Critics Love, or Hate, a Movie?
This was an interesting panel discussion that featured two movie critics, Thelma Adams and Monica Castillo, as well as Michael Barker who works for Sony Pictures Classics. The critics discussed what they look for in movies, how they handle situations with independent films where a negative review can devastate the hopes for a film getting broader distribution and they even shared their thoughts on some mainstream movies that we all know of. It was interesting hearing the two critics' perspective on what they look for and what matters, and comparing and that to what Michael and Sony are looking for when on the lookout for films. It was a really fascinating discussion that was eye-opening to how hard it really is to get noticed in today's world where more independent movies are being created than ever before.
Men's Role in Gender Equality at Work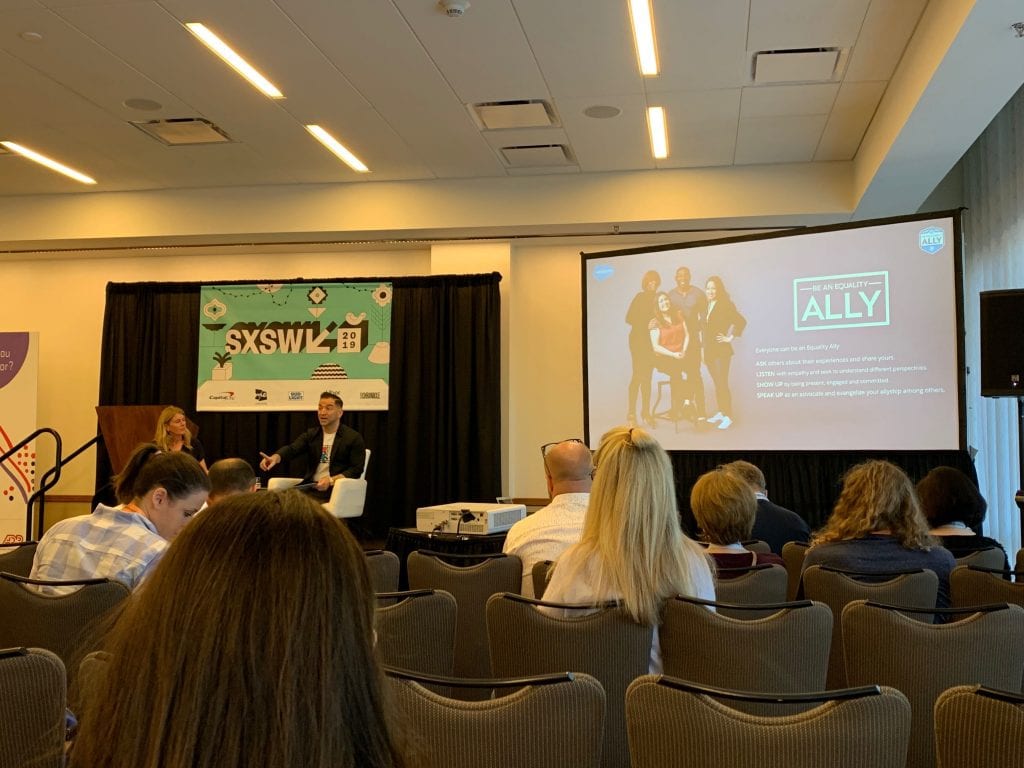 This might be my favorite session of any type that I've attended in these first few days, focusing on how to create a gender equal workplace. The two-person panel featured Robin Hauser, Director/Producer of bias and James Loduca, the Director of Equality Programs for Salesforce. Both shared ways that they personally have found success in creating environments that were inclusive and equal. James also shared some of the ways that Salesforce prioritizes that in their workplaces. Some of the topics that were discussed that I thought were particularly interesting were:
Methods to make sure that people are able to have an equal voice, without interruption, in meetings and ways to create meeting cultures where everyone can share their opinions.
The importance for companies to allow their employees to bring their full, authentic selves to work.
While you should always hire the most qualified candidate, it's important that your candidate pool is equal to the community that you serve.
Implicit bias is more real than any of us realize when it comes to gender, especially in adults, and usually people don't even realize it.  They actually showed a really good example of that from bias, that is definitely worth watching to see if you could figure it out: here. Even in a room full of people who knew we were talking about the topic, a majority of people didn't think of the answer until it was unveiled (embarrassingly enough, myself included).  According to them, whenever they've shown that clip, a majority of adults can't figure out the answer until it's shown.  The good news for the future?  They said they've also showed that same clip to a group of 13-year-olds and 90% of the kids immediately answered correctly.  It's incredible how small perceptions and biased can change generation to generation…though it's definitely not acceptable for us as a society to sit back and just wait for the next generation to remove these types of biases.
Behind The Curtain: The Influencer Economy
This was a really interesting look at the world of influencers and how important they've become as brand ambassadors and acting as their own outlets to distribute brand content and product placement. They were looking at it mainly from a fashion perspective, but obviously (think Fyre Fest…) it transcends so many products, services and events in today's world. By 2020 influencer marketing will account for over $10 billion per year. An anecdote that I thought was interesting in showing how dramatic the shift is in getting content out there, is they asked how many people picked up a magazine today. A few hands in the room went up. They then asked how many people had opened Instagram and every hand in the room went up. Obviously, it's easy to see how in the world of fashion that has changed the marketing game completely, but influencer content has to be considered now when thinking of how to best build awareness when rolling out a new product or campaign. There are agencies for influencers and that entire world is so much bigger and reaches so much further than most people could even imagine.
That's a look at a few of my favorite sessions from the first few days. Check back for more thoughts, musings and insights throughout the week as SXSW continues!
Written by: