2018 IDEA Conference Recap

Last week, we were fortunate to attend our first IDEA Conference in Indianapolis, which was an incredible experience. IDEA (short for Information Display and Entertainment Association) is a yearly gathering of the brightest minds in game entertainment and video production in the world of sports. Teams from all major sports leagues, as well as minor league and college teams, attend to share ideas and learn about the latest technology and trends from across our industry. We exhibited at the Partner Expo, held at the Westin in downtown Indianapolis, which was a great host for the event. There, companies and organizations like ours got the chance to show off and share our work with all of the attendees. We had a great time meeting new people from teams all across the country, and picking their brains about some of the cool things they've been working on and seen throughout the industry.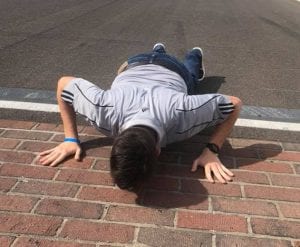 Other highlights of the week were the excursions and opportunities to see the different major sports venues in the city. We had the opportunity to visit Banker's Life Fieldhouse, home of the Indiana Pacers, Lucas Oil Stadium, home of the Indianapolis Colts and the Indianapolis Motor Speedway, home of the Indianapolis 500. The Brickyard was an incredibly cool opportunity, as we not only got to ride in a car around the track but also got to kiss the bricks (a tradition!) and stand in the winner's circle. The entire IDEA Conference was a great experience and one that left us inspired by the work and people we saw while we were there.  There's so much talent and innovation in the world of sports entertainment and production and it motivates us more than ever to come back to our offices and continue to innovate and push the boundaries in the world of production and collaborate with teams across the country to bring their brands to life.  
Written by: