Watch Party Recap: Travel, Tourism and Placemaking

Watch Party Recap: Travel, Tourism and Placemaking
Check out the videos that made our list for our Travel, Tourism and Placemaking Watch Party! Each of these videos stood out and perfectly captured the personality of a city or space.  Whether through its cinematography or animation, unique storytelling or a captivating voice - each of these videos created special moments that inspired us.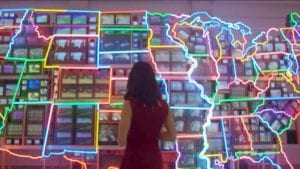 Washington, DC - The Arts District
Client: Destination DC Watch It Here Why We Love It: This fun, vibrant video is great for showcasing different districts or different neighborhoods that might be of interest to people. By doing these shorter feature-ettes, you can hit a variety of topics like arts, food, nightlife, nature, retail, etc. Or combine them into longer versions for different markets and platforms.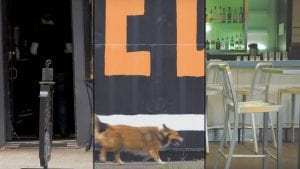 Sammy Visits Ashville
Client: Explore Ashville Watch It Here Why We Love It: We love that this video very specifically targets one demographic - dog lovers. Not because we love dogs (which we do), but because not every video has to be for every visitor. By narrowing down the audience and focusing on something people are passionate about - like biking, animals or beer - you increase the likelihood of comments and shares.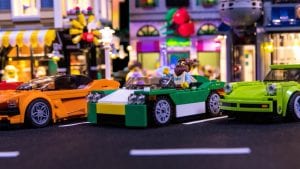 On-Street Parking in the Downtown
Client: Las Cruces Downtown Watch It Here Why We Love It: This video takes a pretty boring topic - downtown parking - and turns into a piece that is both fun and interesting to watch. Sometimes a little humor (and some stop-motion legos) are what you need to make a video that is worth watching.  
Mayor's Lounge
Client: St. Petersburg, FL Watch It Here Why We Love It: This video series puts a notable public figure into a casual, approachable style video. It makes the host into a more relatable and allows personalities to come through, while still being informative. While we would suggest a few changes to this particular video's style, we think the concept is definitely headed in the right direction.  
EAT
Client: N/A Watch It Here Why We Love It: While this wasn't done for a specific client - it could easily be translated into a way to celebrate foods (or beer or wines or whatever) from a specific area. The side-by-side style and quick cuts are a great way to highlight a wide variety of offerings and options.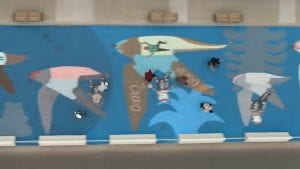 Visit El Paso
Client: El Paso Live Watch It Here Why We Love It: This video is clearly focusing on a younger, millennial market. It shows a city that people might not think of as a place to visit, as a fun, hip destination. And it shows how a perfect music choice can enhance the feelings you are trying to convey and make a good video even better.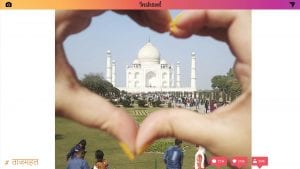 Instravel
Client: N/A Watch It Here Why We Love It: This video anchors on very well known places and objects, which every city might not have. But through creative use of a hashtag campaign during an event or activity, you could see how this might become a unique option for a non-traditional recap video. It is a great way to not only highlight how people are actually using a space, but capture the diversity or the participants and attendees.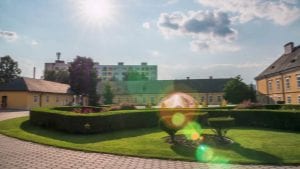 My Hyper Day
Client: N/A Watch It Here Why We Love It: Again, while this wasn't done for a specific place, it can easily translate into a pretty cool way to highlight an area. It is a really unique way to show vastness of space, but also accessibility and connectivity. It would be a neat way to showcase different ways to get around a city as well, running, biking, public transportation, trolly, car, etc. because hyper-lapses can show a lot of distance in short amount of time. Plus, we are a sucker for things with great sound design.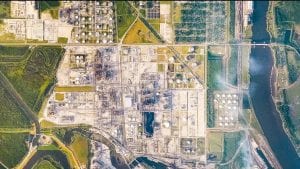 Texas From Above
Client: N/A Watch It Here Why We Love It: We are always looking for different ways to tell stories about cities. And telling the story from above - way above - is something we don't really think about. It is so rare that people get the opportunity to see places from a perspective like this. These views from above tell a much different tale than ones from the ground.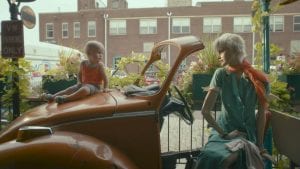 Nebraska. It's not for everyone. 
Client: Nebraska Tourism Watch It Here Why We Love It: This video is part of a larger campaign from Nebraska that very specifically states that they know it's not for everyone. And that is alright! Instead of another place trying to convince you to visit by saying "everyone loves it here!" – Nebraska did the exact opposite. We love that this approach can be scaleable to allow a city or neighborhood to highlight quirky, strange and overlooked areas that just might not be for everyone, but they are for someone.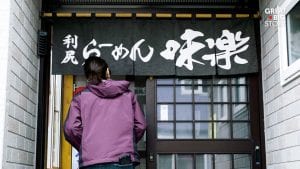 The Journey to Japan's Most Remote Ramen Shop
Client: Great Big Story Watch It Here Why We Love It: We love the storytelling in this piece. It is about the journey as much as the destination. The use of the voice over to cut up the interviews keeps the piece moving and provides a detailed, but easy to follow narrative. We are a fan of the Anthony Bourdain-style feel of piece as a whole and its ability to highlight areas and businesses in cities anywhere in any city.  
Travel By Design: My Japan Travel Guide
Client: ANA Watch It Here Why We Love It: Everyone knows the big brands use influencers, but we like the idea of using hyper-local influencers to bring in people and show off an area from a unique perspective. Maybe its a well-known person from a town over or the next state. Invite them to your city and give them an agenda or a list of places to visit and see what happens! The nice thing about this style is they can film it themselves on a phone or GoPro. Not only does it cut down on production costs, but it gives a personal touch.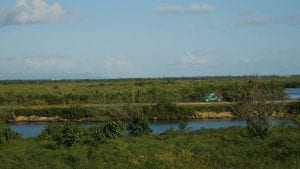 One Minute In Cuba
Client: N/A Watch It Here Why We Love It: First of all, we love a video that tells you exactly how long it is going to be in the title. It is easy to commit to watching something you know is only going to be :60 long. Knowing you only need :30 or :60 per video, this style can easily be used to tease certain areas or neighborhoods and has the potential to be used as a different approach to promoting or recapping events. Give people just enough that they get excited for more.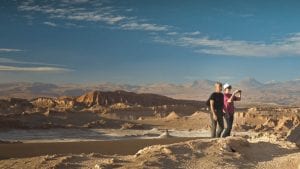 Find Your Chile
Client: N/A Watch It Here Why We Love It: This piece is obviously visually stunning, but what really stood out to us in this piece was that it captured the cultural diversity of the area and the people who experience it – and lets them do it in their native language. It is all about being inclusive and giving people a voice who usually wouldn't have a chance to be featured in a piece that is only in English, showing that they are all connected, share experiences and are part of the same community.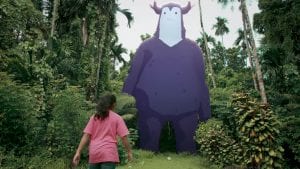 The Giant - Palau's Pledge
Client: Host/Havas Watch It Here Why We Love It: This is a beautifully done piece that combines animation and video to tell a captivating story. Yes, this piece is shown on a plane and that might not seem like a place you would need to go through the hassle of making something this nice but which is going to stay in the viewers mind longer as they walk along the beach  – a dry, stale informational video filled with stock photos or this thoughtful, meaningful video filled with personality and life?  
Want More?
Want to know more about why we loved these videos or how they can be used for your city? Reach out and let's discuss! We love taking about all things video ideas and inspiration. We also have a full series of blogs called "Five Things We've Been Watching" where we recap our favorite things we have shared on our Video Inspiration Slack channel. It comes out the end of every month and is a great place to see the videos that got our team excited and talking around the office.    
Written by: