Pritt Entertainment Group Wins Best of Show at 2021 American Advertising Awards

Downtown Akron-based creative agency Pritt Entertainment Group (PEG) took home the Best of Show from the American Advertising Federation at the 2021 Akron American Advertising Awards, held virtually on Friday, February 19. In addition to the Best of Show, PEG took home 13 total awards, including a Judge's Choice and six Gold ADDYs. The 13 ADDYs are the most of any Akron-area agency for the second year in a row.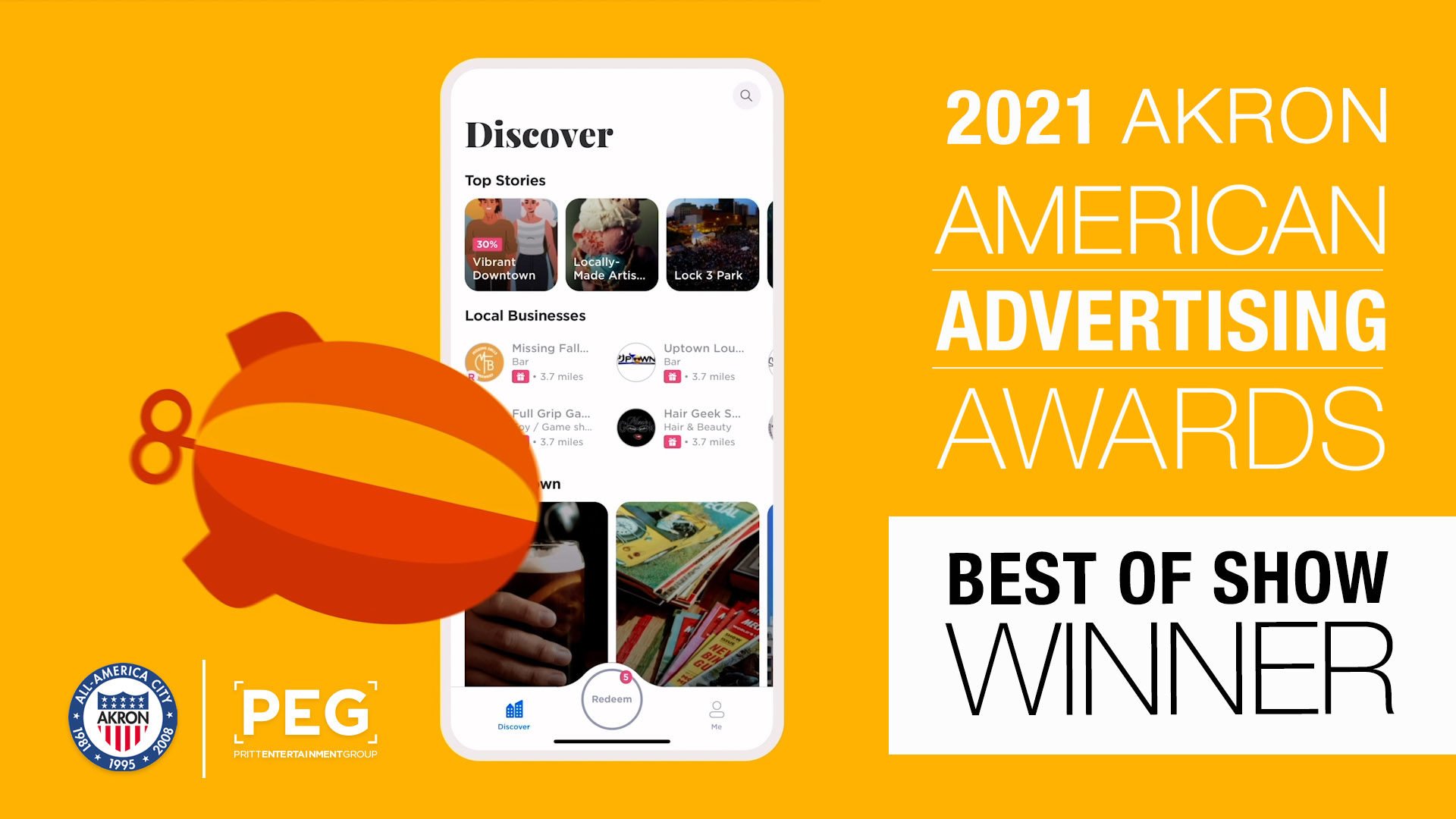 Best of Show winner, the Akronite App Launch Video, was created in partnership with the City of Akron to highlight the new app's features and encourage Akron residents to support local businesses by "following the blimp." "The production was slick, the animation was engaging," said judge Evan Pease, Director of Post Production, Creative Director and Lead Editor at dPost. "You couldn't find fault in it. [...] It was perfect." The Akronite App Launch Video won a total of eight ADDY Awards, the most of any single video at the Akron American Advertising Awards show. Rounding out the list of eight were Gold ADDYs for Internet Commercial - Single Spot, Any Length, Art Direction Cinematography, Animation, Special Effects or Motion Graphics, Video Editing; and Silver ADDYs for Copywriting and Sound Design.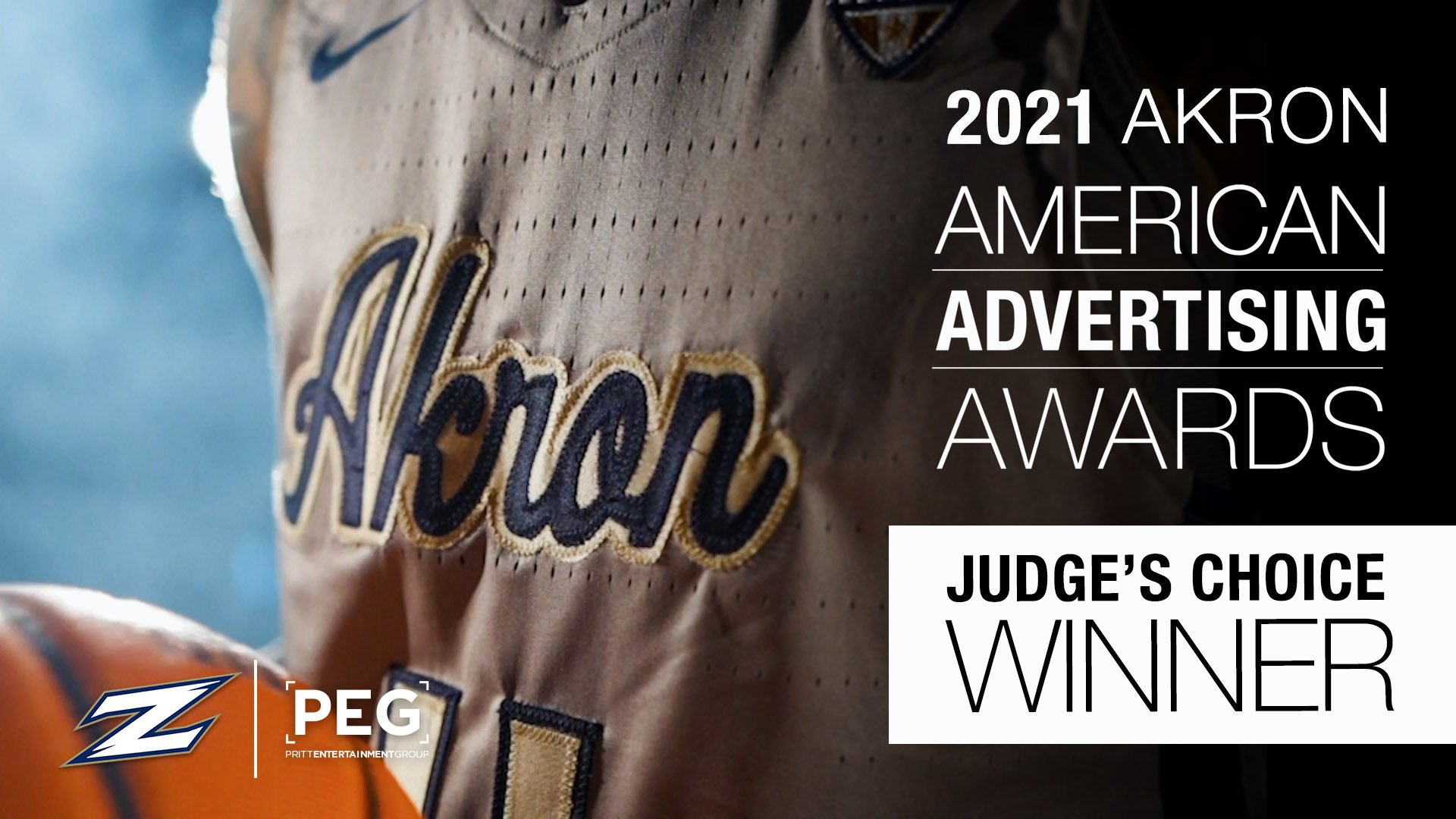 PEG received a Judge's Choice award for the University of Akron Men's Basketball Senior Night Intro Video from judge Chris Anthony Hamilton, award-winning Director and Cinematographer. The Senior Night Intro also won a Gold for Editing and a Silver for Cinematography. "I thought it was a really exceptional piece," Hamilton stated. "The editing was extremely innovative and it had a great sense of energy and flow to it. There were so many elements that kind of came together to give a strong, powerful sense of creativity. [...] I thought it was an excellent example of what those types of videos can look like at the highest level." PEG also won Silver awards in Cinematography for the Akron Marathon Blue Line Remix Race Day Video and Video Editing for the Greater Akron Chamber 2020 Annual Meeting Video. "We are very proud of our whole team and what they were able to create this past year," said Ryan Pritt, PEG Co-Founder and President. "It was a challenging year for everyone, but we're so fortunate to have incredible clients that allow us to collaborate, be creative and do our best work." Winners from the local competition, which take place every February, are forwarded to the district and then national level competitions that will take place in the coming months. To see more of PEG's award-winning work, visit our portfolio page here.
Written by: