Drone Shoots: A Socially-Distanced Alternative

Let's face it, COVID-19 and the changes it has brought, aren't going anywhere for the foreseeable future. We've all been forced to drastically adjust our lives and day-to-day routines. Even at PEG we've adapted the way we go about shoots and added stringent safety procedures for both during and after filming. With the rise of social distancing, one type of shoot stands out as a safe and interesting way to add variety to your video - and that's a drone shoot.
New Perspectives
Adding an aerial component to your shoot has the ability to take your production to new heights, pun intended. Drone offerings can be intermixed with traditional on-the-ground captures as well. Aerial footage is incredibly dynamic and can give a completely different perspective to an area than a camera on the ground. Here at PEG we use our drones for a multitude of purposes. From a sports team's season open to architecture and landscape beauty shots and even golf course flyovers, we know our way around the sky. Don't worry, it can be either video or photography. We have the ability to take up to 24 megapixel RAW photos, which is on-par with most dedicated photography cameras and almost twice the resolution of most high-end consumer drones. Whether it be entirely drone-based or filming supplemental b-roll for your project, a drone shoot is a safe and effective way to film while keeping everyone 6+ ft apart.
From A Safe Distance
And right now, the best part about drone work is that our team is able to do it all from a completely safe distance, meaning there's less risk to everyone on site. We aren't just talking about the distance from the ground. Our experienced team, including two fully-licensed pilots, communicate via wireless headsets and individually-handled controls during flights. With most shoots, we also have a FAA Safety Spotter on-site to provide visual guidance for the crew during their flights, also on wireless comms with the pilots. And clients are able to view everything via a large monitor we can set up away from the main team (And yes, we've got a wireless headset for you too if you want one!)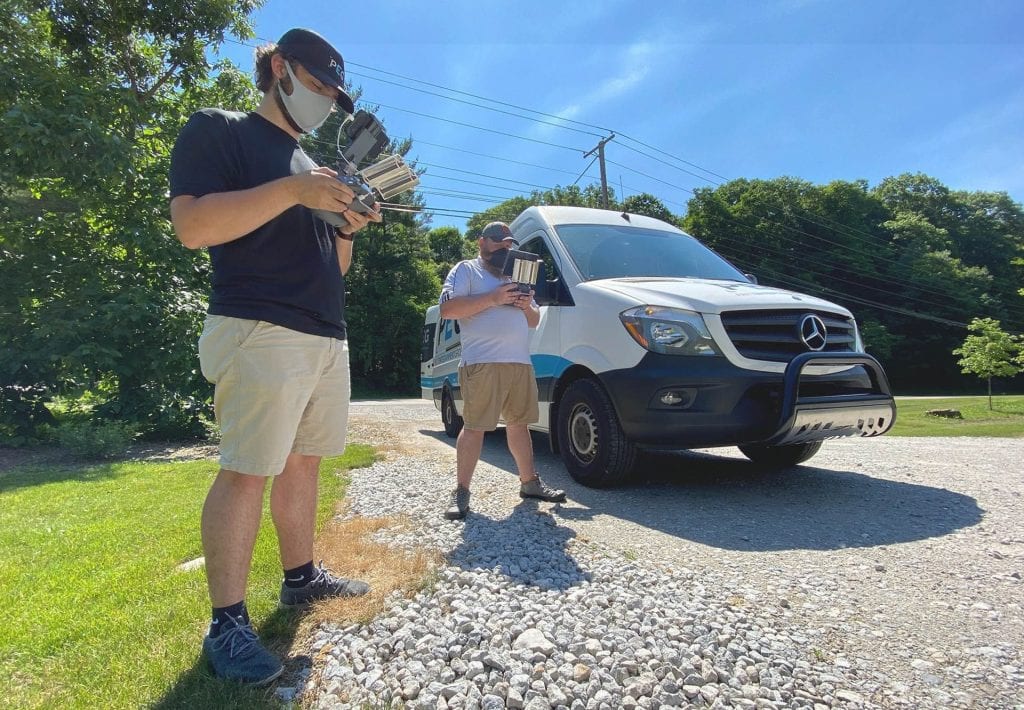 Easier Than Ever
We offer a variety of rates that make our professional drone services more affordable than ever. Full day, Half day... We even understand that some clients aren't even looking to create an entire video, but would rather have a few photos or videos for other purposes, so we have recently added Quarter day options that better accommodate that too. Productions come in all shapes and sizes and we know options are always needed. While things in the world may be hard right now, shooting beautiful video doesn't have to be. We've shot a wide variety of videos, both in the air and on the ground, that have produced great results, all while adhering to COVID-19 safety guidelines. We need each other now more than ever and video is a great way to share, connect and spread your message.
Written by: