Biggest Takeaways from SXSW 2023

If there's one thing that I've learned in the 15 years of Pritt Entertainment Group, it's the importance of always taking the time to learn and evolve. With that in mind, the opportunity to attend SXSW has always been one that I've loved to take advantage of over the years. This year was the third time that I've been able to go to the "festival," which really has evolved over the years from an event mainly centered around music and film, to something much more all-encompassing. Almost any industry/speciality imaginable is represented in some form or another through the different sessions that they put on over the course of the 10-day event.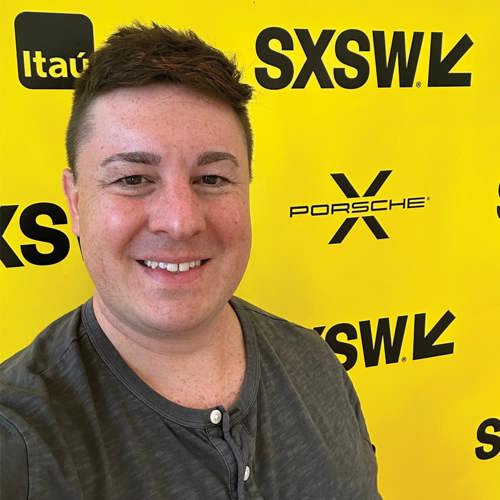 Planning my Trip
For a company like ours, there are a few different angles that you can take when planning the different sessions that you're going to attend. For me, those choices have evolved and vary each time based on where we have been at as a company and what my biggest focuses have been. Sometimes it's been very marketing-heavy, sometimes very tech-heavy, and this year based hours of perusing the calendar of sessions before getting down there, I really found myself narrowed in on a lot of workplace and business leadership sessions that peeked my interest.
The Future of Work
Obviously, the last few years have seen a huge disruptions and evolutions in the ways different companies work and function, and there's still a great deal of uncertainty and ambiguity when it comes to the future of how work will be done and the best practices to do so. That was a big theme/takeaway from many of the sessions I went to that revolved around different workplace policies and tactics that have shifted over the last few years, is that there's just still so little long-term data on how certain shifts have affected productivity, quality of work, work-life balance, employee engagement/satisfaction, etc. A lot of people/companies have jumped to short-term declarations on what is best, but the general consensus from the experts on most of the panels that I attended was that we're really probably still 3-5 years of data away from really knowing what works, what doesn't, and how to implement certain things long term.

Remote Work
Multiple sessions I attended related to remote work, and those ran the full spectrum of people/companies that swear by it and that it's not only the future but the present, to those who felt the opposite, and many that currently have landed somewhere in between.
While there's definitely been a rise in remote work since the start of the pandemic and 20% of American workers were doing so during the height of the pandemic, that number has shifted back down to 13% today. So while it's much more widespread in certain industries, in the big picture the sample size is still quite small when it comes to companies doing it and the long-term results. While a couple speakers I saw were proponents of fully-remote work, a majority of the experts suggested that going all the way in that direction is very risky and the more data that comes out, the more results that indicate that at least some form of an in-office component and collaboration is essential, and still leads to better results, better teamwork, workplace/job satisfaction and opportunities for employee growth and advancement.
At PEG, we are still fully in-office primarily. With this approach we have not only have we found the best creative results, but also it's technologically essential for most of our team members because of working collaboratively with large files, footage, projects, etc. that require certain infrastructure, high-speed connections and desktop computers that give our production team the processing power/speed needed to work efficiently. And they aren't really practical to transport to and from an office like a lesser-powered laptop would be.
That isn't to say though that we haven't become a bit more flexible in certain situations in the last few years, so it was really interesting to hear from so many people about where they see the future going in this regard and how to find the right balance that will lead to the best results and best and happiest ways for people to work. It definitely will be something we'll continue to monitor and keep our eyes on as time progresses.
4-Day Work Week
On a somewhat similar note, another session that I found to be really interesting was on the topic of a four-day work week, which has been gaining momentum in multiple European countries in recent years. This isn't saying going from five eight-hour days to four ten-hours days either, but truly just cutting a full day out of the work week.
It's a challenging concept to fully implement in this country, where the expectation of a five day work week is the norm, but there were some really interesting techniques and approaches that were discussed about how companies have found success with through minimizing/shortening certain meetings, being very strategic with schedules, etc.
There's still challenges to fully-embracing it in the American work culture where the expectation is that people will be available five days a week, and especially in an industry like ours where video shoots often have to be scheduled on specific days and times and collaboration with our partners and clients is a big part of making projects successful, it would have its challenges on how to strategically implement. It was, however, still interesting to hear about and think more about how something like that could possibly work in the future, especially if more U.S. companies start to look to the trend of it happening in Europe and aspire towards it.
That's just a couple of the topics that I got to learn more about. There are countless more that I could write about that would fill up pages and pages relating to leadership, scaling businesses, employee benefits and other aspects of workplace culture. But since this is a blog and not a book, I'll stop here for now!
All that said, if you're interested in these types of topics and ever have the opportunity to attend SXSW, I'd highly recommend making the trip to Austin and taking it in. I often tell people that it's like a crash course of going back to college as an adult, but truly getting to pick from just the topics that you are passionate to learn more about in your professional life.
Written by: